20 Trivia Nuggets Panned From The Mother Lode Of Life
It is hard to enjoy this list of interesting facts without thinking that I'm a bit weird. And if you think that's weird, it's probably true. But that doesn't matter. Because you're weird too. Facts are odd. If you don't believe me, just consider the fact that there are facts about the fact that facts are odd. This is a collection of facts and other things that may or may not be facts. Some of them are more or less important than others. The fact that facts are odd is actually not a fact, but it's very important. If you're reading this on a tablet or phone, just keep the fact that facts are odd in mind and the rest of these facts may make a bit more sense. This list of was compiled from the memories of people who may not have been entirely sober at the time. As such, it may be best to keep it far away from small children.
You need to be a millionaire in order to run a Taco Bell.
Roman slaves had iron dog collars.
Simple names were too much for 16th-century Puritans.
Jerry Falwell swindled the wrong mother of a computer nerd.
A band made $20,000 on Spotify for a completely silent album.
Stress can trigger Psychosocial Dwarfism.
Humans and dogs have been best friends for at least 26,000 years.
The band Greeeen has never shown their face.
Plastic surgery has nothing to do with plastic.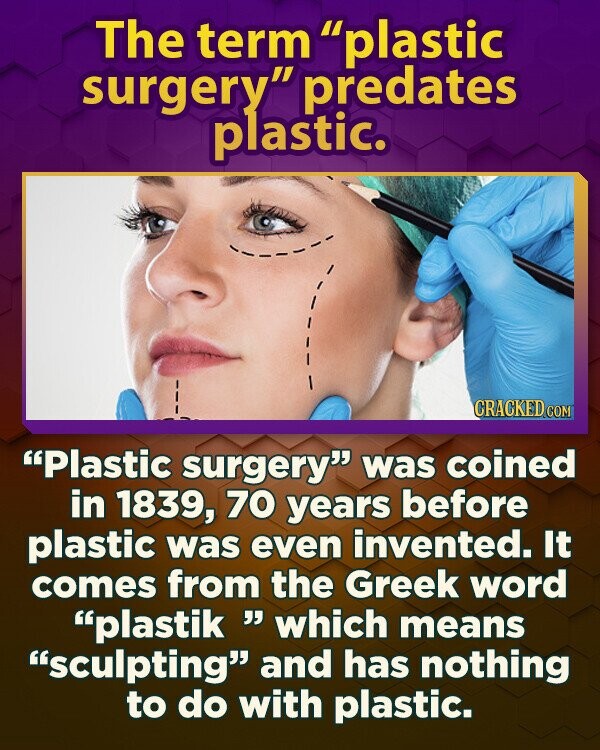 The guy who created Coke sold his stake to buy drugs.
2% of Americans have a brain aneurysm waiting to burst.
The ancient Egyptians smelled great.
The Model T could be bought for the equivalent of $3,600.
Most workout supplements are a scam.
The movie "Selma" had speeches written in the style of MLK, not real speeches he gave.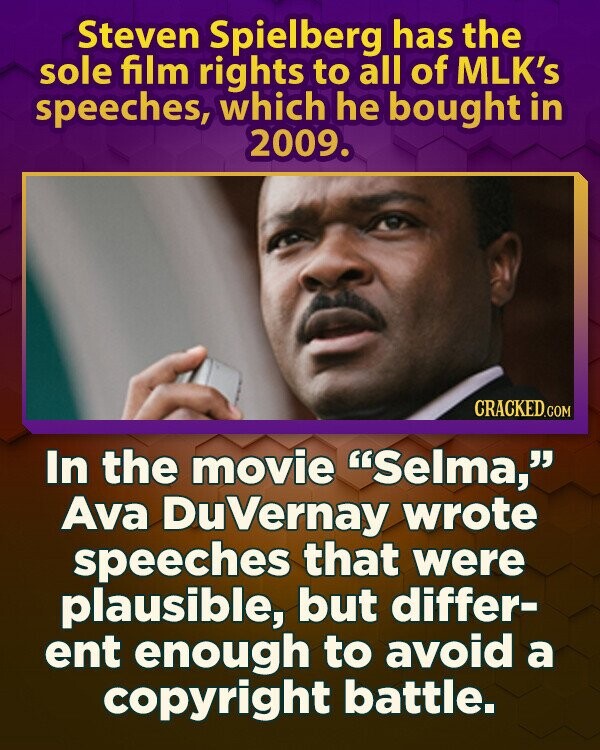 Flying like a gaggle of geese saves the Air Force millions.
History exams were canceled in the Soviet Union after increased government transparency.
Poop on the aircraft carrier Gerald R. Ford will be vaporized.
Mercury has a tail made of sodium.
A slapstick was an actual stick used in the theater.