20 Unearthed Facts That Really Strengthened Our Core
As I assemble this list of interesting facts, I shall make some self-indulgent observations on how to write a list of interesting facts. I shall not be at all ashamed to admit that I have no formal training in any area. I have no degrees, and am only barely literate. But I have found that there are two key ingredients to making any list interesting. One is a good story. Any good list must have a narrative arc to it. I have a knack for telling stories, and a very specific sort of story, in fact. My kind of story is simple and brief. It's like a fairy tale or a children's fable. It has a mood, but no message. The other thing I enjoy this list of interesting facts is the element of surprise. The list is designed to be read while one is lying on a couch, perhaps drinking a glass of wine. A good surprise is a crucial component to this type of reading material. I have spent the better part of my adult life developing and honing this particular skill, so I won't bore you with the details.
We could have Baja Blast blue salmon if farmers weren't cowards.
An erupting volcano killed 30% of Russia's population.
German soldiers burned their fort down trying to heat up coffee.
Two guys just being bros in the middle ages.
Comcast charged customers a monthly fee for nothing.
Black Bart was a successful stagecoach robber.
Young soldiers at the Olympics would run in armor to train.
800 French women volunteered to be married off in Quebec.
Calvin and Hobbes has only been licensed once.
Einstein's brain was stolen, much to his chagrin.
The doctor that tried to save JFK also tried to save Oswald.
Britain chose boring code names for WWII projects so no one would investigate.
A fish was given a fake eye so it would stop being bullied.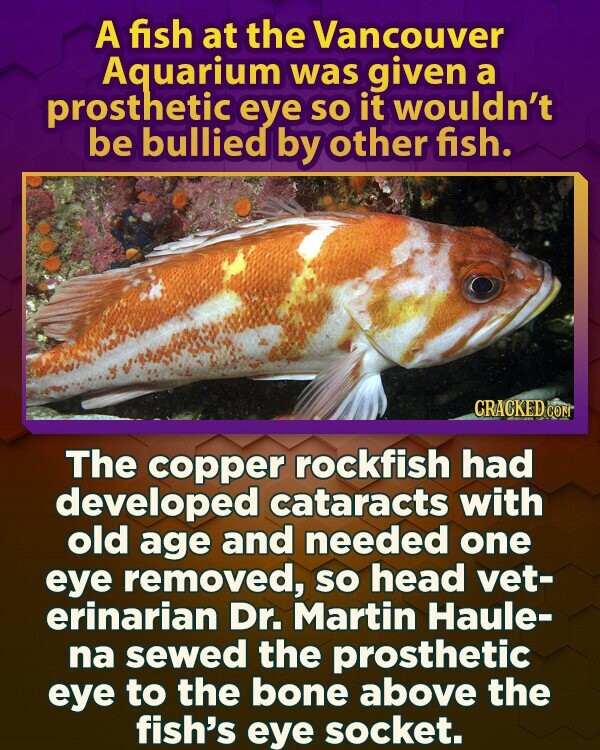 Sand particles from Kazakhstan colored snow orange in Siberia.
The Grateful Dead sponsored the 1992 Lithuanian Olympic basketball team.
A song about meth and sex was used in the trailed for "The Tigger Movie."
Postal delivery began because a postman felt bad for war widows.
People who paid for the first Volkswagens never received them.
A senator turned down two offers to become Vice President.
Figs eat wasps.