25 Tales From The Front Page That Made Our Ears Perk Up
It's true. All these facts are absolutely true. They were either reported by credible witnesses or uncovered by researchers or verified by the relevant authorities. I have checked all the facts and there is no doubt that they are true. I enjoy this list of interesting facts because I find them to be highly entertaining. I don't find any of these facts to be boring or uninteresting. I hope you also enjoy this list of stupendous facts as much as I do. I enjoy this list of interesting facts because it's fun to read, but also because it's useful to know. You may not believe all of these facts at first, but you'll probably start believing them after reading them more than a few times. It's not only fun to read this list of interesting facts, but also educational. This is a list of interesting facts that will entertain and amuse you while at the same time teaching you something.
Indian farmers streamed fake pro cricket matches to Russian bettors for two weeks.
A former pastor is sentenced after performing sexual acts on a Henry hoover at church.
Houston man buys face mask, then wore it while robbing same store clerk.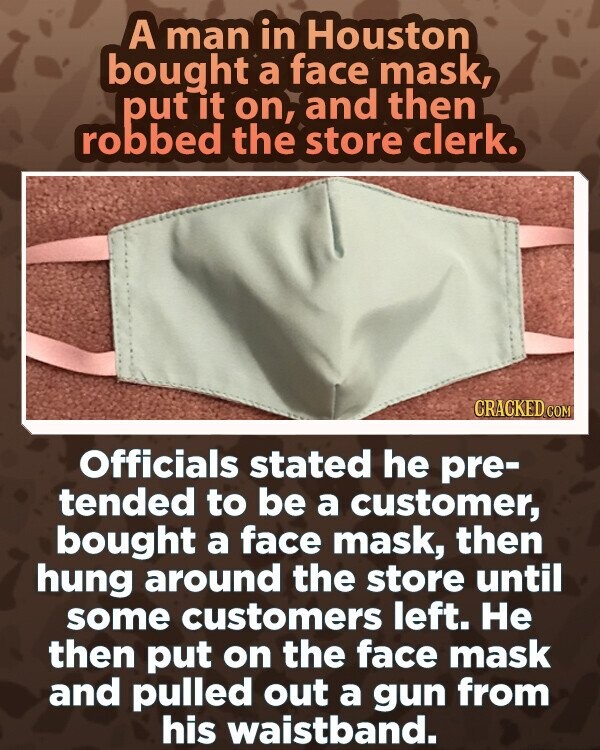 Woman claims downstairs neighbor broke through her floor and pepper sprayed her over noise complaint.
Family found living with weapons in Nevada children's museum.
Woman let 'God take the wheel' as test of faith in high-speed Ohio crash.
Red heads to get in free at cinemas during heatwave.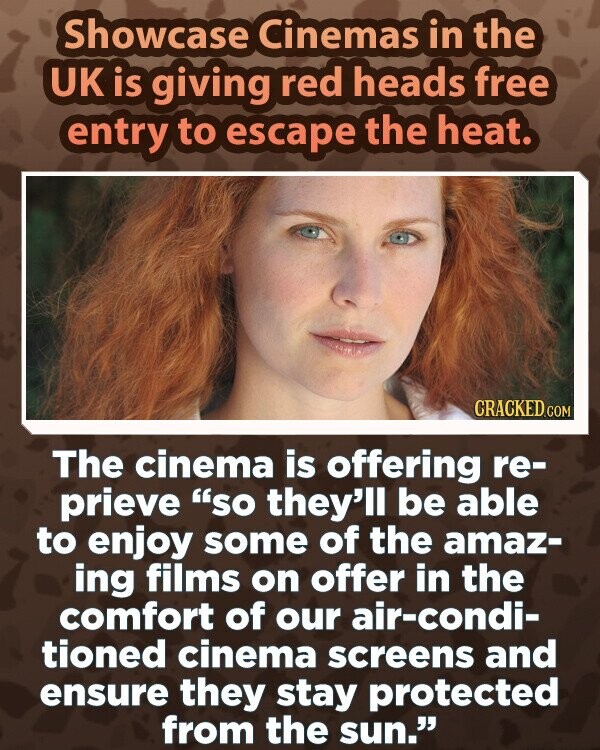 Oklahoma noodler confesses to killing fellow fisherman over Bigfoot fears.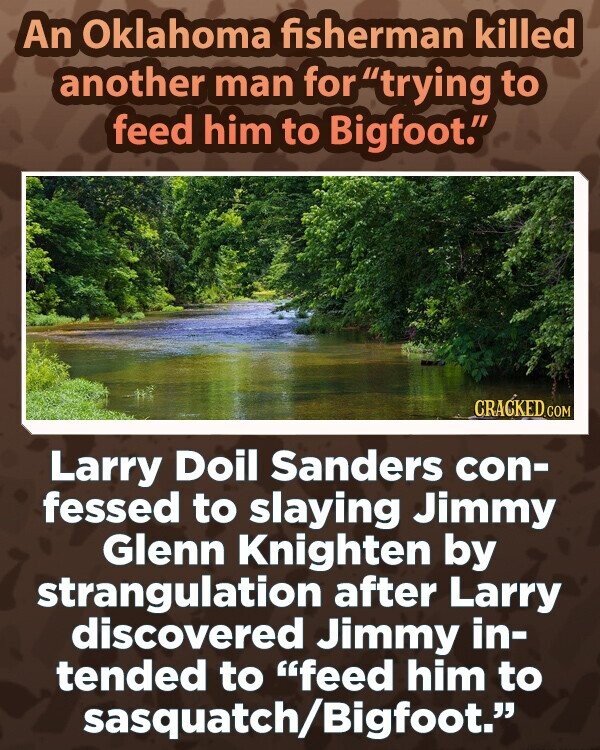 A hypothetical weather forecast for 2050 is coming true next week.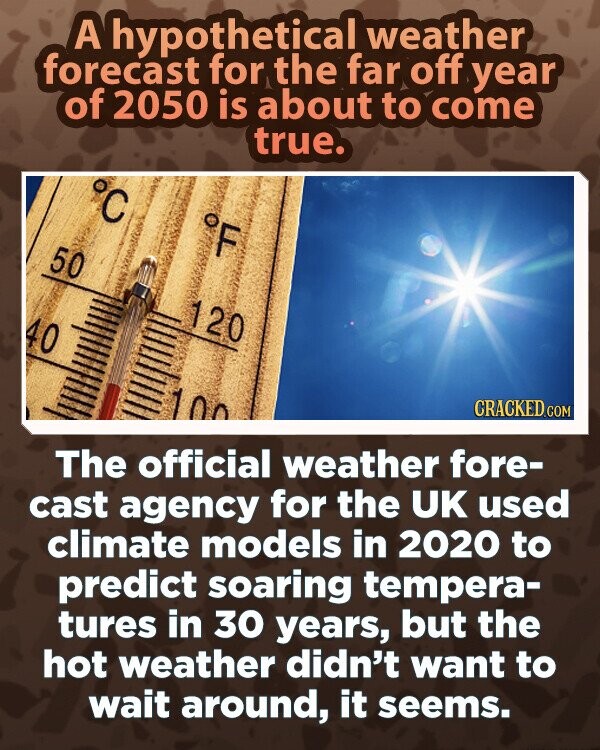 Stop yelling at tourists, say police in Arizona destination.
Edinburgh Airport suspends helpline over baggage backlog abuse.
Woman faced $50K fine for missing shingle after bylaw complaint.
Man gets stuck in stove pipe at DeKalb Little Caesars after trying to enter business from roof.
Lawsuit says Bass Pro won't honor lifetime warranty on socks.
King of Thailand Finds and Adopts 13 Near Death Starved Great Danes At Breeding Farm.
Skittles 'unfit for human consumption', lawsuit claims.
Subway decides customers had too many choices.
Queensland cafe worker unfairly dismissed for not using 'smiley emojis' in text message.
A mosquito killed in a burgled department helps police catch the thief.
Some schools build affordable housing to retain teachers.
Montana rejects library logo over similarity to pride flag.
Simone Biles offered coloring book, mistaken for child on flight.
Top Conservative MP says "too many rely on benefits', claimed £159,000 in expenses last year.
Republican who pushed 2020 election fraud claims accused of election fraud.
Arizona communities would 'collapse' without cheap prison labor, Corrections director says.