25 News Stories Hot and Steamy Off The Presses
Have you ever been at a gathering where the topic is "stupid things that people do?" You enjoy it, but your mind starts wandering to some of your own stupid things. What stupid things have you done? What else might you be able to share with the group? It's your turn! Facts are more fun when you can share them with other people. The only way to really know something is to talk about it. So, I have taken many of my favorite stupid things and made a list for you. If I was there, I'd have shared them all with the group, so that means you should too! As you enjoy this list of interesting facts, feel free to comment with more stupid things you've done, and more stupid things you've seen other people do. It will help make the conversation even more entertaining. And now, let's get started!
A tourist is banned for life for throwing an e-scooter down the Spanish Steps.
Saudi Arabia Announces New Crackdown on Rainbows.
Michigan Man Wins $30K In Lottery, Buys $20K Gold Chain, Gets Robbed.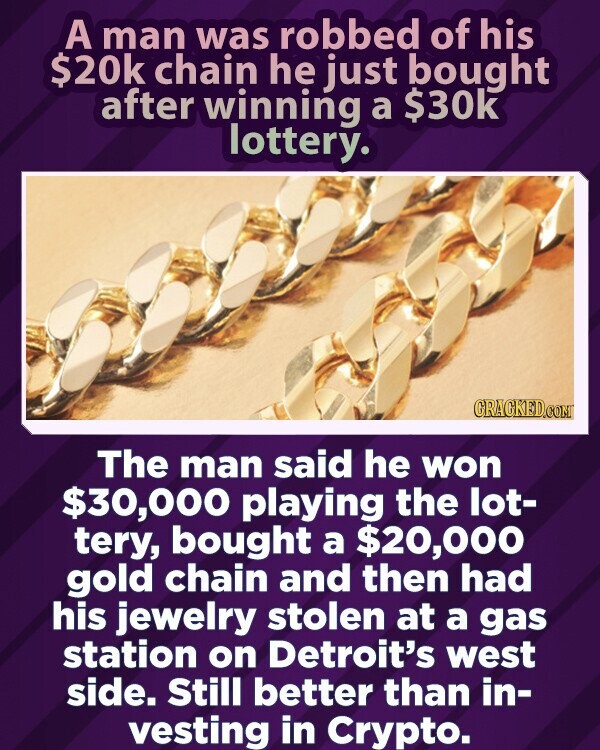 Lindsey Graham Praises Trump for Making Everybody 'Afraid.'
Herschel Walker Says There Are 52 U.S. States While Slamming Stacey Abrams.
Marjorie Taylor Greene says children 'should be trained with firearms.'
Police Chief Photoshopped a Latino Officer's Head on Hot Sauce Bottle.
Sen. Ted Cruz yet again feuding with a Sesame Street Muppet over vaccines.
Rich New Yorkers getting PAE surgery to avoid 'Hamptons bladder.'
N. Korea suggests balloons flown from South brought COVID-19.
Service retrieves your dead loved ones' tattoos and preserves them as framed mementos.
Man lights firework on his head and it explodes into his skull.
Central Texas man puts life savings into buying virtual property.
Two Men Catch Fire at Gwyneth Paltrow's Goop Store in the Hamptons.
Joey Chestnut regrets putting Berkeley protester in chokehold at hot dog contest.
Lithuanian crowdfunding drive gets Ukraine an armed drone.
Man Claims He Was Unjustly Jailed For Killing Rooster.
Stores weigh paying you not to bring back unwanted items.
Passport lineups prompt Canada to urgently procure hundreds of chairs.
Channel 10's new breakfast show records 44 Sydney viewers in dismal debut.
Cannibalism Study Finds People Are Not That Nutritious.
Women steal Michigan State Police recruiting tent at Traverse City Cherry Festival.
Boris Johnson resignation: Hugh Grant encouraged protesters to blast Benny Hill theme.
Free noodles offered as Japan wrestles with low youth turnout for elections.
Penguins refuse to eat cheaper fish as inflation hits Japanese aquarium.