30 Star Wars Facts That Remind Us to Let The Wookie Win
Star Wars was saved in the edit
The coaxium explosion
Mark Hamill's snake bite
The original Emperor
Werner called them cowards
Two Big Roles
An $185,000 Boba Fett
The Mandalorian's Rifle
The Han Solo back-up plan
The Lucas Children Cameos
A secret Episode III cut?
Jabba's original look
Order 66's origin
Chewie was a freak
Anakin... I'm you're father.
Would love to take a spin on any of these over what we got
Palpatine's freaky chair
David Prowse got it right... by accident
The origins of Yub Nub!
What's in a dewback?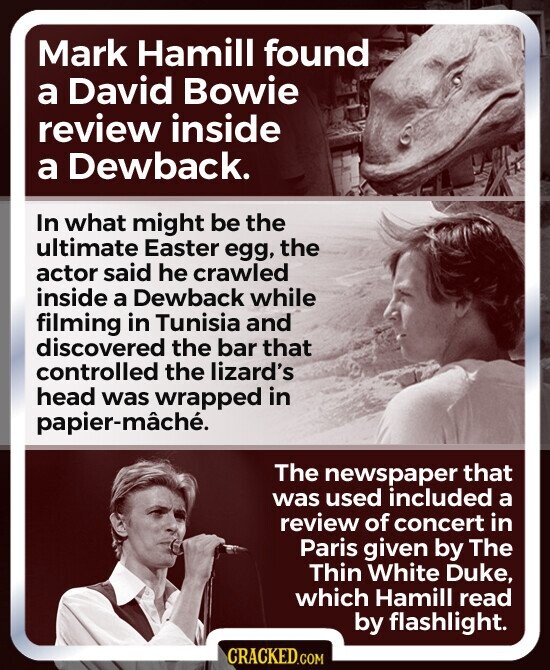 Christian Bale was almost in Star Wars... twice
A real "the dress" situation
"Star Wars" is a little snappier
Star Wars' lower budget sequel idea
Rey's storyline was a mess
Obi-Wan's original plan
John Williams' close call
Rogue One's original ending