15 Bizarre Food and Restaurant Facts
The story of how one courageous adventurer braved the dangers of an underground labyrinth in pursuit of a long-forgotten legend is not only a fascinating tale of courage, but also a great adventure.
It is my great pleasure to tell you about the brave deeds of a brave woman. I am writing this letter from a tavern on the outskirts of town where I'm currently working as a bartender and have nothing better to do than to write stories. I hope that someday, somewhere out there, a publisher or an editor will see this story and give me fame and fortune so that I might buy myself an ale.
My name is J.P., by the way. I live in a small village in the Kingdom of Gauron, located far north of the Kingdom of Lothion.
Before I begin my tale, let me offer some light trivia to entertain you. Here is a list of fifteen facts you may enjoy:
PepsiCo Made a Hyper-Caffeinated Drink Called Pepsi A.M.
Jell-O Once Tested Out Coffee Flavor.
Ham and Cheese Sandwiches Were Once the Only Baseball Concession.
Lettuce Was the First Food Grown and Eaten in Space.In 2014, a crew member of Expedition 39 began creating romaine lettuce using microgravity and LED lights.
The French Fry Might Have Originated in Belgium.
Ancient Romans Had Food Eateries.
Disney Once Started Mickey's Chicken Fast-Food.
Synthetic Food Dye Was Invented from Coal Tar.
Raw Red Kidney Beans are Toxic.
Inventors of Cookie Dough Bites Once Sold Healthy Food
Velveteeta Came From Broken Cheese Wheels.In 1923, a Swiss man named Emil Frey took broken cheese wheels and combined them with whey for a velvety cheese-like food.
Chef Boyardee Made Army Rations.
Oreo "Creme" Has No Cream In It.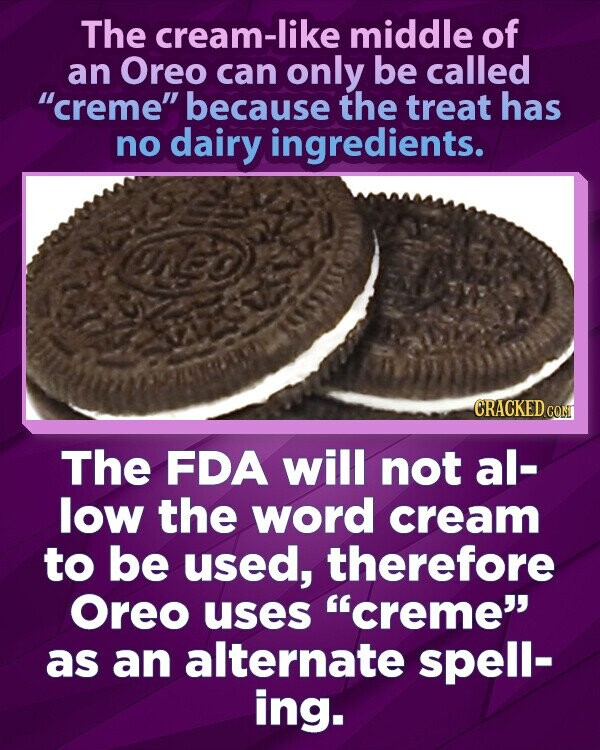 Founders of Outback Steakhouse never visited Australia.
Bakery-sliced bread was once banned by the U.S. government.