15 Now-You-Know Facts Really That Rolled Our Oats
It was just after midnight when he woke up to see her standing over him.
"You're going to be late for class, if you don't get dressed," she said, and turned away before he could say anything. She left him alone in the cold room, but that didn't mean it got any warmer. The air was thick with the smell of blood—the kind that comes from someone's body being ripped apart by something big and hungry.
It's always a surprise when you find out that people are dead in your apartment, especially if they're not supposed to be there, because usually it takes a lot of people dying to get that kind of stink.
I'm sure he'd been dead for hours when I came home last night and found him, his eyes wide open as if he was surprised by whatever had happened. Turns out, he read something he shouldn't have. I later found out it was a weird list of facts, and it went ...
Disney means "From Isigny."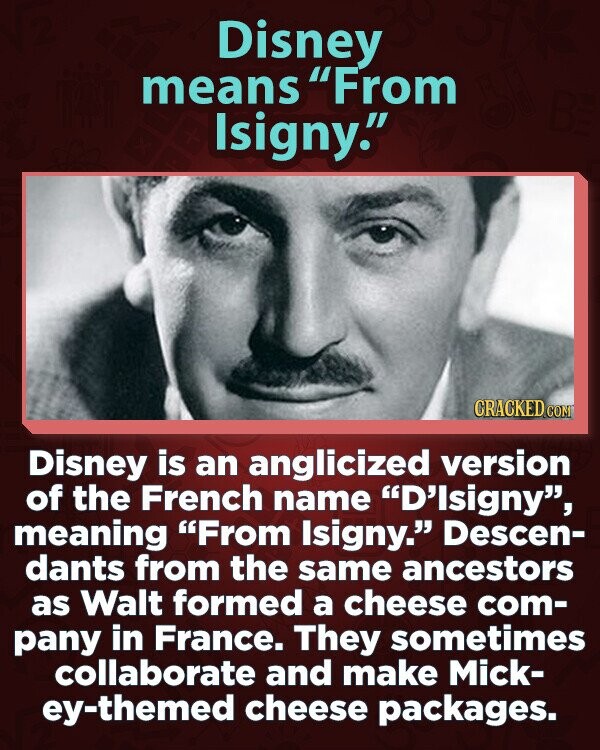 A group of travel influencers were banned from public lands a year before falling off a waterfall.
The largest farm in the world sits in China.
The Verizon guy is haunted by his catchphrase.
Dan Aykroyd and Eddie Murphy disrupted the NY stock exchange while filming.
Skimmed milk was originally used to fatten up pigs.
Kazakhstan didn't have New Zealand on their maps, so they thought it didn't exist.
Students in China can rent fake parents to meet their teachers.
The longest animal on the planet is a huge worm.
President Ford was never actually elected.
Kangaroos burn less energy the faster they hop.
A Teletubby toy had to be recalled for its salty language.
If you're a 24-year-old male snake owner with tattoos that likes to drink, just draft your will now.
A single plane carrying anti-venom was allowed to fly on 9/11.
Nearly 100 million birds die from hitting windows in the US every year.