Cracked Vs: Dracula Vs. Frankenstein's Monster
Who would win in a fight between Dracula and Frankenstein's monster? It's a question that has heated up many a discussion among horror fans. Both creatures have their fans and detractors, but when it comes down to it, who would really come out on top? Let's take a look at the two combatants and see who would come out victorious in this epic showdown.
Dracula is, of course, the quintessential vampire. He is strong, fast, and agile, with a thirst for blood that knows no bounds. He also has the ability to turn into a bat or a cloud of mist, making him difficult to track or capture. Frankenstein's monster, on the other hand, is a hulking mass of stitches and scars. He is significantly less agile than Dracula, but he more than makes up for it with his sheer strength. He is also immune to Dracula's main weapon - sunlight. So, who would win in a fight between these two fearsome foes?
Let's go! Find out.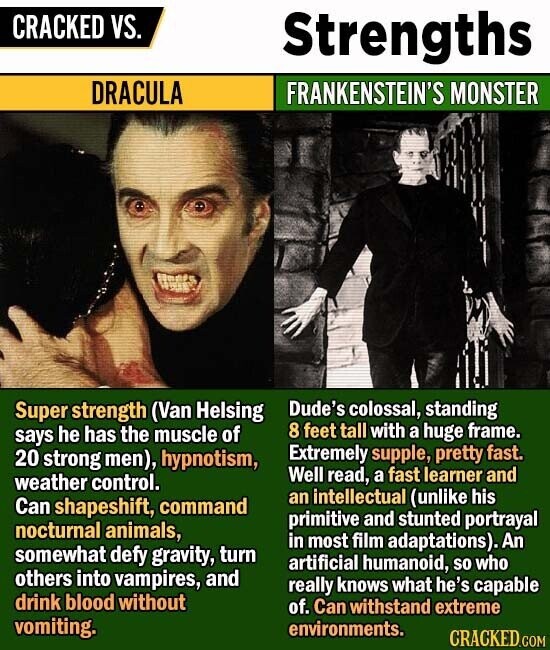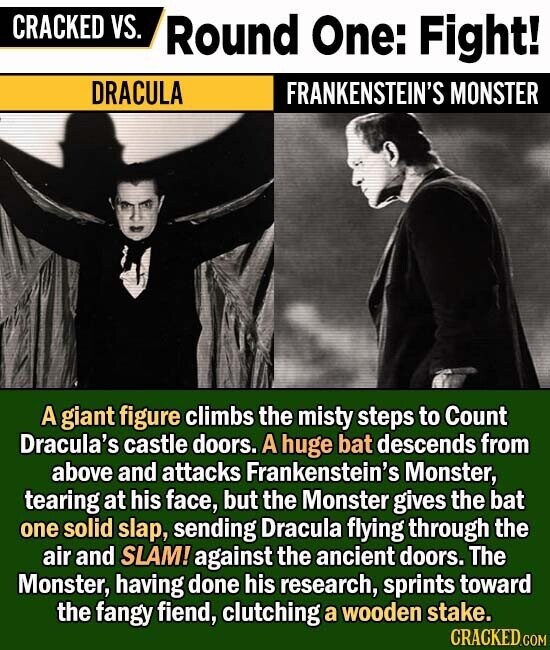 Scroll down for the next article