15 (Once-Cute) Cameos From Awful People
Celebrity cameos can be a roll of the dice, a real risky proposition. While a well placed celebrity cameo can liven up a movie--they can also completely shift the focus and derail it.
All of this is without getting into milkshake duck scenarios--once the cameo has occurred, any future (mis) conduct of the celebrity can and most likely will now be forever tied to your event, for good or ill.
For example, Jared Fogle (later convicted pedophile) has a cameo in Super Size Me speaking to high schoolers about his own battles with food addiction. Yikes.
If you're thinking about writing a cameo into your major motion picture, consider… not doing that. It's a safe bet that whichever beloved personality you're asking to wink directly into the camera will ultimately be disgraced.
Here are a few such instances where, while cute at the time, a celebrity's appearance made a show or movie much more sinister: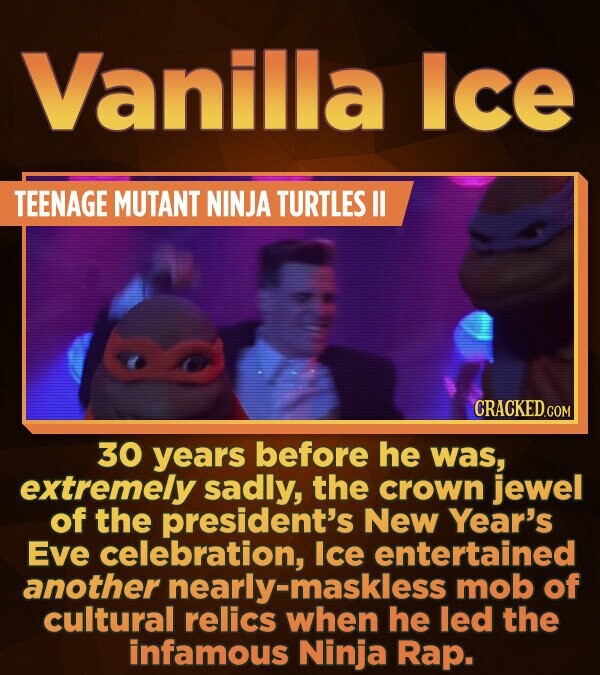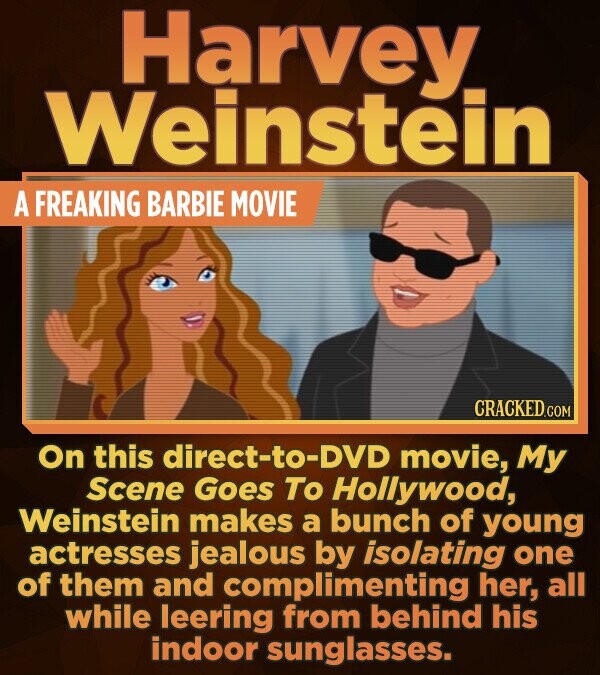 Scroll down for the next article