14 Pixar Characters Who Were Secretly Launched
Pixar had set the benchmark about how to do cartoon characters right before Toy Story tried to introduce audience members to the pleasures of squabbling figurines over 20 years ago: the recipe involves morality, a sense of humor, as well as a lot of emotion. Maybe most importantly, Pixar combines some of the best talent to voice their characters with a narrative that taps further into ties that bind us all, from the excitements and anxieties of early life to finding your bliss. People take for granted nowadays that animated pictures, in the age of Woody, Remy, and WALL E, must bring sophistication to the cinema.
Among everything else, the Easter egg is also an art form that Pixar has mastered. They're not afraid to cram their intellectual property into the next inevitable blockbuster, but a sneaky appearance from Luxo the Pixar lamp has lost its allure.
That's why it's so exciting to find that they've been smuggling characters who don't even exist yet into their movies and shorts for almost two decades. You've known WALL-E, Nemo, and Dug for a lot longer than you thought: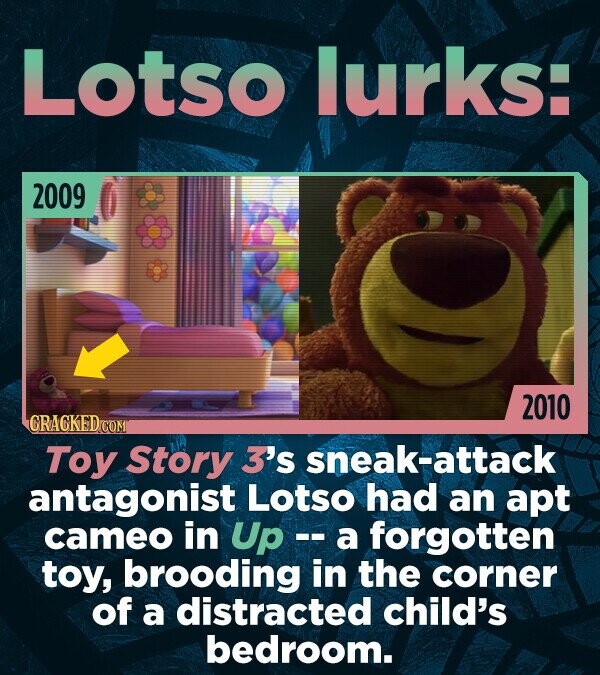 Scroll down for the next article