It's the make-it-up-as-we-go approach to scripting that turned Matthew McConaughey's character from an open-minded, fun-loving,
fucking fireman
to a prejudiced, violent, self-involved bastard. And I love the movie for it. I've never seen a movie that played so loose with its own universe. They
clearly
don't care about consistency, so anything can happen, and it
does
in the end when- well, I won't spoil it for you...
Why The Movie Failed Spectacularly (Financially)
I know what you're thinking. "It's an emotional drama with a cast of constantly evolving characters and more midgets than have ever been on screen before. How
could
it fail?" Let's take a look at the poster.
Look at it. Reeeaaallly look at it. A poster-designer was told "This is a heartbreaking movie about how difficult it is to be a midget sometimes, and also anger management," and
that
was the poster they thought best conveyed the story. There has never been a less effective poster. Everyone's looking off in a different direction, except lunatic Patricia Arquette who is staring
right at me
, and Kate's enormous hair is surreptitiously trying to wrap around her throat. Judging by the poster, I would say this movie is about Kate Beckinsale, a hardworking Nebraskan vampire who falls in love with a cardboard cutout of Matthew McConaughey from
The Wedding Planner.
Throw in a subplot about Patricia Arquette switching bodies with a baby Predator, mention something about Gary Oldman having a secret of some kind, and Boom, there's your poster. What's criminal is that the most important aspect of this film (it is about midgets), and really the only thing that will immediately make this movie stand out, is not even represented, as the designer made Gary Oldman look totally non-midget-like.
Midgets are your only selling point,
nameless poster designer. Get your shit together. Regardless, there was one other promotional poster for this movie that was equally worthless.
The first thing that draws your eye is Kate Beckinsale, who we see here looking at the title of the movie for the first time and considering firing her agent. This poster certainly doesn't suffer from lack of midget involvement. Hell, the "i" in
Tiptoes
is a little person. Still, judging by this poster, I'd say this movie was about Kate Beckinsale looking hot while a tiny Gary Oldman appreciates her elbow. Also it looks like Peter Dinklage built a time machine that drives sideways. We are left to assume Matthew McConaughey and Patricia Arquette like this movie enough to appear in it, but not enough to pose for promotional photos.
Also
Also, I don't know if the filmmakers were trying to be super artsy or what, but there's this one five-minute phone conversation that's shot really strangely. On Carol's end, all you get is an extended shot of her mouth that's super close-up.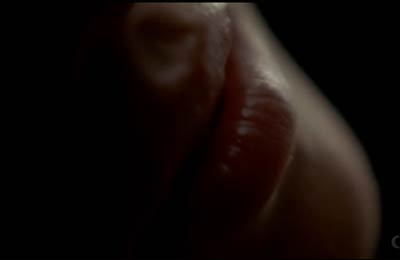 And for Steve, they stuck him in a field at night and I'm pretty sure they lit him the same way we light the Chief in
Agents of Cracked
.
Did I mention this movie is
free to watch online?
What the hell are you waiting for?
---
Daniel O'Brien is a leading scholar in the field of midget comedies.