Good people, believe me when I say that this adorable ashen puss-puss is patient zero for our contemporary state of online hostility and possibly the entire Trump presidency and by extension the very end of civilization as we know it. Or failing this, at least believe that it made the internet way more annoying.
As we've mentioned before on Cracked, Richard Dawkins first defined a "meme" as an idea that spreads among society in an unplanned and effortless way. For example, the The Dancing Baby gif -- commonly seen as the first meme ever -- got its start as a sample file from a 3D program that inadvertently went viral. But as the idea of a "meme" evolved, so did its simplicity when the Cheezburger site boiled everything down to a single image accompanied by overlaying white text. Suddenly, "meme" became a template -- something anyone could make and forcefully spread -- effectively killing the fundamental definition of what a "meme" originally was.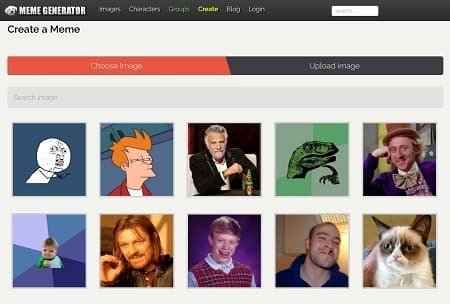 Meme Generator
So many memeories.
While technically these are called "image macros" -- no one actually gave a flaming s**t. And so ICanHasCheezBurger.com was purchased by a larger company called Pet Holdings Inc. and spun into a series of LOLcats-style pages. Its then-owner Ben Huh began using his company to scrub the web in a search for the next big meme -- or as he put it, "pull web fads out of the geek backwaters of the internet and make them accessible to a far broader audience."