I get that medical professionals have long since lost the "discomfort around urethral penetration" that most of us still hold on to, but even given that, just who is this video's target audience? Student nurses, who will end up with unreasonable expectations of how patients react when told they need a piece of plastic jammed up their pee-canal? Patients, in the hope that the next time they need a catheter they'll be able to calm themselves by humming Disney tunes? Fetishists with bizarre sexual fantasies involving urethras and oddly comfortable bearded men? We'll never know, I guess. But other nursing-related parodies, at least, have clearer aims, like this one, called "Do Not Resuscitate," in which a patient lists his medical ailments and then asks for doctors not to restart his heart if it stops:
According to this nursing site, the video is "a great way to broach the idea that death may be not so bad" and makes it easy to discuss DNR options with patients "without spooking everyone out." In other words, behold the way of the future, people. When I have a terminal illness one day, I will expect nothing less than having my care options explained in song form, complete with the Grim Reaper in a black leotard.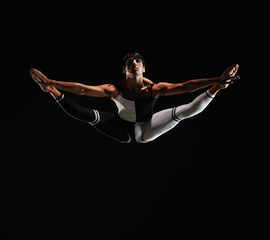 Ryan McVay/Photodisc/Getty Images
This guy represents CPR-related sternal fractures.
There's also the fact that this tune, in which a patient requests that someone "end this life of torture and pain," is set to a Nickelback song. Look, guys ... you're making it too easy. I have jokes to make here, and I wanted to keep a certain amount of self-respect for now. All right then, here goes: One might say that listening to Nickelback may make certain people more desirous of a DNR order that hastens their death. Hahaha! That's why they pay me the good stuff.
But that aside, even death-via-Nickelback is way less disturbing than what some other medical professionals are doing with their movie-making software. Like ...