Aaron Paul Was Almost Francis Plus 14 More 'Malcolm In The Middle' Facts
Before he became the proud owner of an olive oil store, Frankie Muniz starred in Malcolm In The Middle. The show kicked off the single camera revolution and may or may not be a prequel or sequel to Breaking Bad, depending on how conspiratorial we're feeling by the end of this so join us as we probe deeper into Malcolm In The Middle.
Malcolm Nolastname
They're credited as the Wilkersons in the pilot's script and that's about it. The family surname was deliberately left blank because creator Linwood Boomer did not want to put any specific ethnic label on the characters. In the final episode, Francis's ID badge at his job reads "Francis Nolastname," presumably because "Inthemiddle" wouldn't have made sense for every member of the family. 
Frankie Muniz's Memory Issues May Be Overblown
What's been said publicly is sometimes contradictory, like when he told People he's "only reminded of how bad memory is" when friends ask him about specific events, which other places described as "severe memory loss." It all started on Dancing With The Stars, where he talked about how important journaling was to him. He later told Steve-O on Wild Ride With Steve-O that the whole "doesn't remember Malcolm In The Middle" thing is untrue. Muniz sounds like a fascinating person with a busy life, which may not lead to the most total of recalls sometimes. Then again, he's had some brain trauma. Only he knows what's in his brain, as he says, and it sounds like he's a little more cognizant than people make him out to be. 
Same World as Breaking Bad?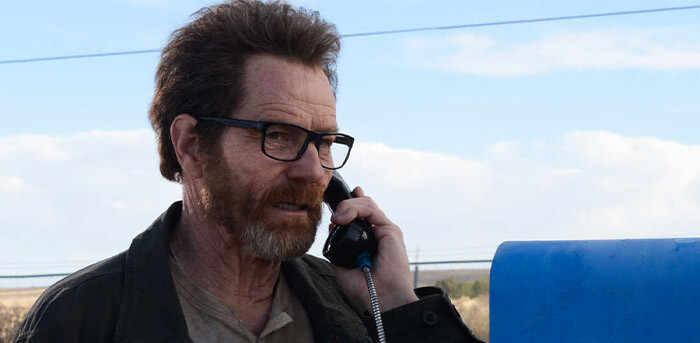 Practically preordained by the same Law Of What The Internet Thinks Is Funny that gave script edits to Snakes On A Plane, the good folks in Hollywood shot an "it was all a dream" ending to Breaking Bad where Walter White wakes up as Hal. Ha ha, let's all have a good laugh. The two shows couldn't possibly exist in the same universe. Or could they? 
The Nolastnames Could Be Driving Distance To The ABQ
One Reddit fan theory posits the family lives in Arizona, based on the fact that they drive to Las Vegas in one episode. Could Walter White be Hal starting over after a midlife crisis? Why does Walter White see himself as a father figure to Jesse Pinkman? Could he remind him of someone? 
Aaron Paul Desperately Wanted The Francis Role
Jesse Pink—sorry, Aaron Paul got his hands on the pilot script and auditioned. He "desperately" wanted the role of Francis, the rebel and troublemaker of the Nolastnames. Kinda like how Jesse…okay, okay, we'll drop it, we'll drop it. 
Not The Last Time Bryan Cranston Reprised The Time Period
The Breaking Bad tie-in stuff is just goofy fun. We're pretty sure of that. Cranston shows up to conventions as Walter White. He showed up in The Disaster Artist playing a Malcolm era-version of himself. That movie's based on a true story, though, no way Cranston is hinting at a shared universe of his oeuvre…
Linwood Boomer Said Cranston Should "Look Like He's Building a Rocket Ship In His Head"
Okaywaitasecondhearusout: Malcolm creator Linwood Boomer thought Hal should be a man with a vibrant internal life, saying "he's actually building a rocket ship in his head." So the plan for Bryan Cranston to play a character who believed himself beyond the tedium of bourgeois domestic bliss while fantasizing about scientific greatness has been in place for a while. We're not saying, we're just…actually what are we saying? Nothing. It's just some fun parallels. Man, thought we were really gonna Pepe Silvia this who Malcolm/Breaking Bad crossover. Alas.  
The Russian Shot-For-Shot Remake
Russian broadcaster CTC made one season of an adaptation of Malcolm In The Middle. That probably has nothing to do with Breaking Bad, feels like a good reset point for us. 
Frankie Muniz Thought He Blew The Audition
Muniz thought he was too old to play Malcolm. Little did he know, the show's producers were so taken with him they upped the character's age. Perhaps in a fit of youthfulness, Frankie jumped on his hotel bed when he got the call confirming the role. Maybe while yelling "MALCOLM, B—okay, we'll stop"
If The Voice On That Theme Song Sounds Familiar…
Otherwise known as the "Istanbul was Constantinople" guys, They Might Be Giants wrote the music for SpongeBob SquarePants: The Musical as well as the theme song to Mickey Mouse Clubhouse. So if you watched MITM as a kid and now watch MMC as a parent, well, there you have it. Same dudes doing the tracks.