15 'Big Brother' Controversies That Range From Bizarre To Utter Trash
It's kind of wild writing about the many, many controversies that have occurred throughout Big Brother's reign of reality TV worldwide. There has been an alarming amount of sexual assault allegations throughout the years, and yet, folks keep watching the show where a bunch of strangers with a severe lack of boundaries willingly lock themselves up in a house together while the outside world watches them poop or whatever. It's totally bonkers, but it seems no matter where on the planet you may find yourself, people will always people.
Here, then, is a list of some of the controversies that have happened both in and outside of the house where humans love nothing more than being their worst selves. How bananas.
Big Brother Australia: The Contestant Who Blabbered About Her Sister Committing Murder
During the show's 2003 season Down Under, contestant Belinda Thorpe got drunk one night and told a fellow housemate about her younger sister's involvement in the murder of a gay man. The issue wasn't that she spoke about the murder — her sister was already on trial and was later sentenced to six years in prison — but Belinda used her teenage sister's name, breaking the law by identifying a minor that was standing trial. The live stream broadcast was cut within seconds, but only after the fact, leading to "Belindagate" trending online.
Celebrity Big Brother: David Bowie's Death
Angie Bowie, the first wife of the late singer, learned about his death while being a contestant in the house, and when she told fellow American housemate Tiffany Pollard that David had died, Pollard thought she was talking about their other housemate, David Gest (former husband of Liza Minnelli). Pollard immediately got upset, rushed over to see if Gest was okay (he was napping at the time), and the whole thing blew up.
Following the show, Pollard launched a T-shirt with the catchphrase, "David is dead," because American humor is weird sometimes. Then, three months later, David Gest actually died, leading to her team pulling the shirt from her website.
The Celebrity Big Brother Racism Controversy
The 2007 British series' season 5 became known for the Shilpa Shetty race row in which housemates relentlessly bullied, mocked, and disrespected India's famous Bollywood actress.  The show received more than 50,000 complaints and sparked an international incident, with protestors burning effigies in the streets of India.
Pinoy Big Brother: Received Immediate Censor Warnings
During the very first week of its debut in the Philippines, the show received serious warnings from the country's censoring body, who complained that the show was broadcasting content unsuitable for kids — including "intimate scenes" and conversations about contraceptives. There were also allegations that the song used for the show had been plagiarized, with the band of the Pinoy Ako theme song saying they only had a week to come up with a tune.
Big Brother Host Julie Chen's Husband
The longtime host of Big Brother U.S. stood by her husband, former CEO of CBS Les Moonves, and even started using his surname after he was fired from CBS following a string of sexual misconduct allegations against him.
Big Brother Naija:

Africa's Big Brother Gets Sued
2017's Big Brother Naija (Nigeria) managed to upset a Nigerian doctor so much that he decided to sue Big Brother Africa, claiming that the show is too addictive and that his kids and family can't stop watching. Dr Olusola Omoju filed for an injunction, imploring the broadcaster MultiChoice to stop airing the show because his "family members and other dependents have become avid watchers of the Big Brother show." He claimed that this development in his household had hindered his "efforts as a father in bringing up my children." No mention, however, of the sexual assault that happened in the house only three weeks prior.
Nigerians were also livid to learn that the show was actually filmed in South Africa. 
Big Brother 23: The Cookout sparked "reverse racism" claims
In 2021, Big Brother in the U.S. upped its inclusivity, with CBS's Chief Executive George Cheeks ordering the show to cast at least 50% BIPOC. The show saw a secret alliance of Black houseguests named "The Cookout" band together to see if they could crown the show's first-ever Black winner — a strategy that many pointed out had been used by white contestants since the birth of the show. Of course, some folks yelled "reverse racism" (which isn't a thing), because it's impossible for them to acknowledge and deal with their own.
When Malawi Banned Big Brother In 2003
The African country said no to the show, declared it immoral, and banned the Big Brother Africa show from airing on national television. Malawians have, however, participated in the Big Brother Africa shows.
When That Dude From Baywatch Lost His Mind (On And Off The Show)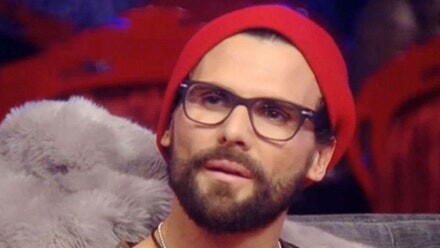 Baywatch actor Jeremy Jackson was a housemate on the UK's 2015 Celebrity Big Brother season … but managed to last only four days before getting kicked out after getting drunk and trying to remove a contestant's robe against her will. That same year he was arrested for stabbing a guy, and later again for trying to steal a dude's car and then stabbing said dude's girlfriend. He was sent to jail in 2017.
Big Brother Brazil: The First Gay Kiss Brought Controversy (But Not In The Way You Think)
Contestant Lucas Koka Penteado evicted himself from the house following a kiss between him and openly gay contestant Gilberto Nogueira. When Penteado was confronted by his housemates, he told them he was bisexual, but few seemed to believe him and instead accused him of strategic play that harmed the plight of the LGBTQIA+ community. 
The LGBTQIA+ National Alliance, however, said that the event demonstrated prejudice against bisexual individuals. 
Grande Fratello: Big Brother Italy And The Mafia
In 2010, relatives of mafia victims in Italy were upset when Ferdinando Giordano, the son of Matteo Giordano (of the Neapolitan mafia, the Camorra), was featured on the show. The National Association for the Families of Mafia Victims accused Big Brother of capitalizing on the Giordano family's mafia ties to boost the show's ratings, regardless of how it affected the public.
Gran Hermano: Big Brother Spain's Assault Victim Who Had To Watch Her Own Assault
Contestant Carlota Prado was called to the "diary room" during her season to watch how a fellow contest, José María López, sexually abused her after she passed out following a drunken party the previous night. Prado had no memory of what happened, and tearfully asked them to stop playing the footage. The scene was never aired, and only surfaced two years later following an investigation.
Loft Story: France's Big Brother Saw Protesters Trash The House
A French group who called themselves Activists Against Trash TV protested the show by clashing with security guards and throwing eggs and tomatoes at the house where the contestants were held. A French TV presenter called the show the "lowest common denominator television," and the CSA — the French TV watchdog — warned the production not to show anything that would "undermine the dignity of the human person" after two people got it on in the house's swimming pool.
Big Brother Australia: "The Turkey Slap"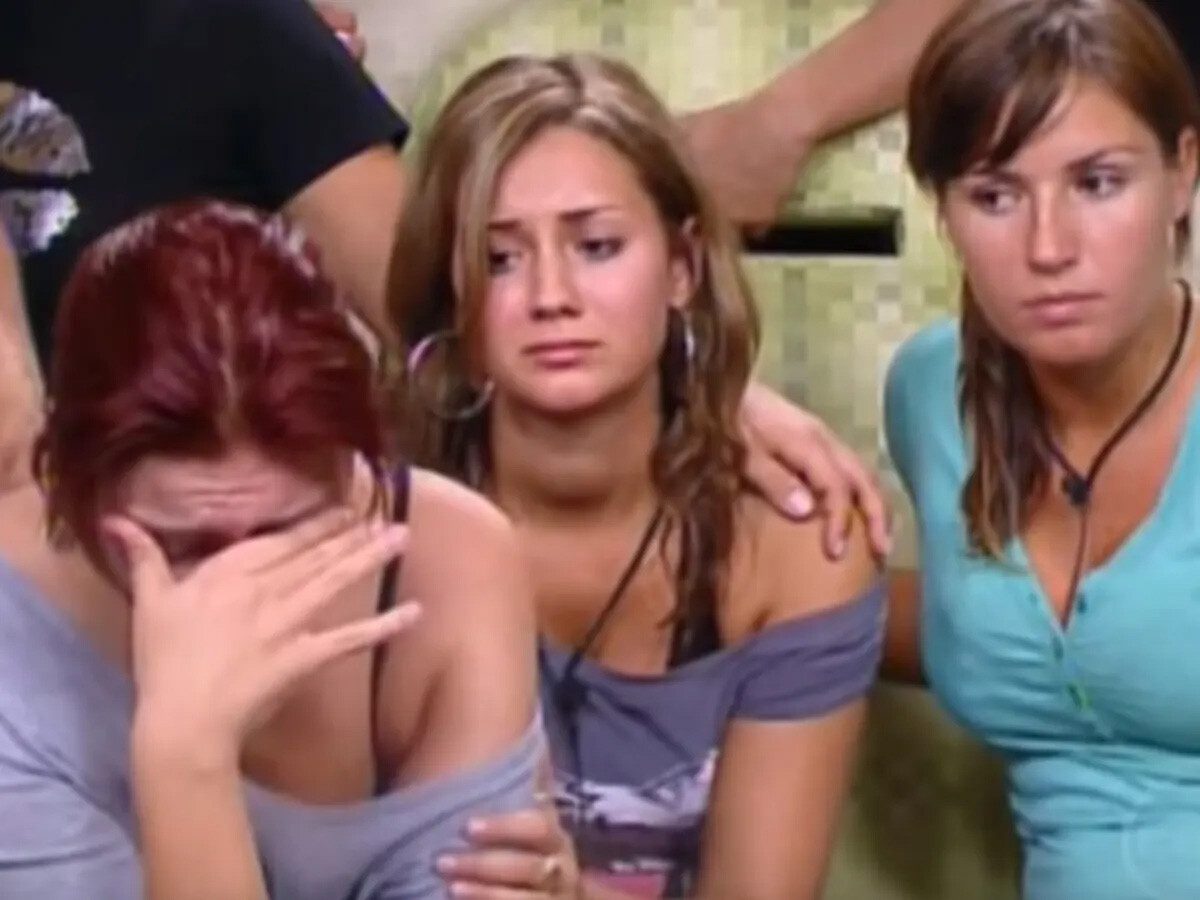 Dubbed one of the worst TV moments in Australian history, "the turkey slap" saw housemate Michael John Bric hold down Camilla Severi so his buddy Michael 'Ashley' Cox could smack her in the face with his genitals. The men were immediately evicted, causing Camilla to break down in tears because she felt bad about them getting the boot and was obviously still processing it all. This show is the worst.
Big Brother 2: Guy Holds Knife To Contestant's Throat
The second U.S. season featured Justin Sebik kissing a fellow contestant, only to pull a knife on her and ask her if she'd be mad if he just killed her. Sebik was immediately ordered to go to a private room where the stand-by psychologist could talk to him before the producers kicked him out of the house.
To no one's surprise, Sebik was later charged with assault after choking his girlfriend. Back in 1996, he was arrested for assault and theft, too, but we guess since a show like Big Brother doesn't seem to give a hoot about anyone's psychological well-being, they probably don't care much about criminal records, either.
Thumbnail: Endemol