15 Great Comedies You May Have Missed On Netflix
When you get so used to your comfort shows like Seinfeld, Community and New Girl, it's easy to miss some great content on Netflix. We've compiled 15 comedies that maybe didn't get as much attention as they deserved upon their release but absolutely hold up. Here are 15 comedies to watch that'll break you out of your regular comedy routine.
Michael Bolton's Big Sexy Valentine's Day Special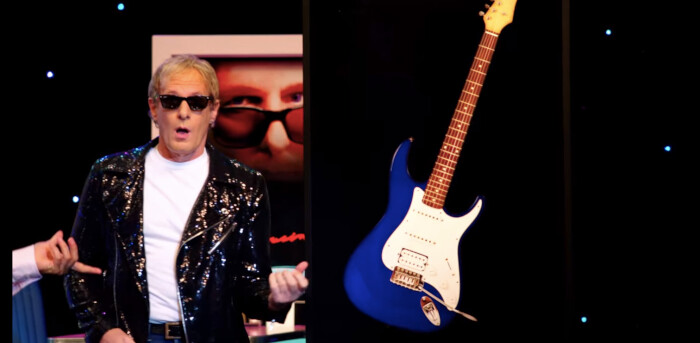 From the boys who brought you Comedy Bang Bang and The Lonely Island, comes Michael Bolton's Big Sexy Valentine's Day Special. This holiday special is stupid in the absolute best way. Michael Bolton works with a massive cast of comedians to make the sexiest special possible in order to get as many women pregnant as possible for Santa. See? I told you it was stupid.
An Evening With Beverly Luff Linn
Watching An Evening With Beverly Luff Linn is like a dream; very random, stylized and euphoric, and almost impossible to describe to somebody accurately. This film starring Aubrey Plaza, Jemaine Clement and Craig Robinson is strange, there's no getting around that, but it grounds itself with a hilarious and heartfelt story. Put this on if you are torn between watching a mind-bending film or a comedy.
Catherine Cohen: The Twist? She's Gorgeous
Cat Cohen is the current champion of the NYC alt-comedy scene. This special is a true variety act including singing, joke telling, and a bedazzled pink onesie. Cohen gracefully jokes about her connection to femininity while staying 100% original. Watch this if you want to feel what it's like to see some of the best comedy NYC has to offer in 2022.
The Characters
For some reason, this one-season series has eluded the viewing of everyone I know. The show revolves around a new comedian every episode, essentially doing whatever they want for the entire hour, with complete creative control. The must-see episodes include Kate Berlant, Tim Robinson, and my all-time favorite, John Early. A mandatory viewing for all I Think You Should Leave fans.
Mascots
Mascots is like being spoon-fed nostalgia from Christopher Guest himself. A problem with new installments of classic comedies is being able to judge the new content separately from the old, and for this reason, I think this movie suffered. Is it the best Guest film? No, but it's fun! Guest brings back many of his cast favorites like Parker Posey, Jane Lynch and Jennifer Coolidge while featuring new faces like Zach Woods, Chris O'Dowd, and Christopher Moynihan.
Oh Hello On Broadway
For me, this is Nick Kroll and John Mulaney's magnum opus. Oh Hello On Broadway crafts such specific jokes they can only be delivered by two old men from New York who rented out a theater to put on their own Broadway play. It's rapid fire comedy with a punchline almost every sentence and will leave you wishing more comedians put on expensive plays.
A Futile and Stupid Gesture
A Futile And Stupid Gesture is a must-see for comedy nerds everywhere. The film tells the story of the origins of The National Lampoon magazine, following the origins of comedy greats like Doug Kenny, Chevy Chase, Christopher Guest, John Belushi, Bill Murray, Gilda Radner, and Michael O'Donoghue. The cast is stacked with Will Forte, Joel McHale, John Gemberling, Natasha Leonne, Thomas Lennon, and several other comedy hard-hitters.
Hunt For The Wilderpeople
Taika buffs already know how good this movie is, but many people still are not privy to its charms. Want a Wes Anderson movie without all that Wes Anderson monochromatic mess (no shade to Wes)? Taika's movies, perhaps better than anyone, blend comedy and heartfelt moments into a beautiful symphony of storytelling. Watch this with anyone, they will always like it.
Sorry To Bother You
Sorry To Bother You is on Netflix! If you missed this one, grab some friends and have a viewing party. It's a hilarious mind-bending commentary on race in America and has one of the biggest twists of any film I've ever seen. Seriously, you will not see it coming.
Murderville
The first season of Murderville, in my opinion, is a rousing success. The show follows guest celebrity detectives as they work with Detective Terry Seattle (Will Arnett) to solve murder cases. The first successful show in a while to showcase improv - the Conan, Marshawn Lynch and Kumail Nanjiani episodes are complete triumphs. Click play and realize that Will Arnett is way way quicker on his feet than you thought.
Love
This Judd Apatow project follows two star-crossed lovers, Paul Rust and Gillian Jacobs, as they navigate their relationship in Hollywood CA. If you like Apatow you'll have fun with this one. The performances are raw and the humor is relatable. Also, you get to enjoy some great work from Claudia O'Doherty and a few of the Birthday Boys. 
Aunty Donna's Big Ol' House Of Fun
Aunty Donna was at one time, comedy's best-kept secret. Thankfully, they are now in the mainstream due to their unique humor style and overt originality. You have never seen comedy like this folks. It's fast, it's unpredictable, it's three Australians who might slip into a bit at any time no matter the context.
Jack Whitehall Travels With My Father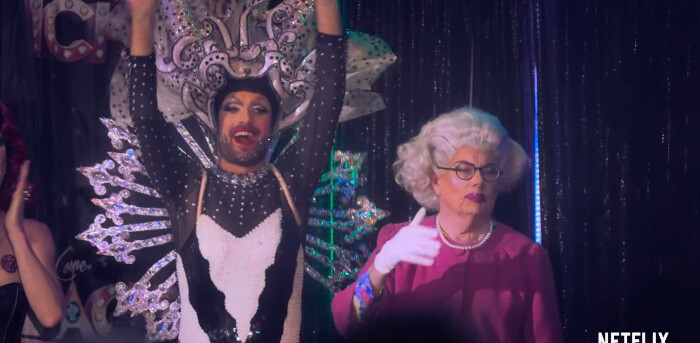 Jack Whitehall is one of England's top exports. Travels With My Father is exactly what it sounds like, Jack Whitehall takes his elderly curmudgeon father on trips around the world learning about food, culture, and history. Jack's upbeat attitude juxtaposed with his father's abrasive personality is a recipe for comedy magic. Fill the hole An Idiot Abroad left behind.
The Cabin With Bert Kreischer
Bert Kreischer's series entails Bert bringing all of his favorite comedy friends out to a cabin to get back to nature. The series has episodes with Tom Segura, Joey Diaz, Bobby Lee, Deon Cole Big Jay Oakerson, and Joel McHale but the real prize is an episode with Ms. Pat and Kayley Cuoco. These two could not be more different and their interplay is something to behold.
Middleditch & Schwartz
It swept the comedy nation when it came out, but if you still haven't seen it, watch it tonight. This is some of the tightest long-form improv you will ever see and showcases the talents of Ben Schwartz and Thomas Middleditch. If you can't go out to a comedy show, this is a perfect alternative. It's electric, baby.
For exclusive ComedyNerd content and more, subscribe to our spiffy newsletter:
Top Image: Netflix
Scroll down for the next article