15 Ways the '80s Changed Music
Every generation likes to think the music that defined them also defined everybody else, and that's true to an extent. It's hard to imagine what we'd be doing with guitars without the Beatles, we'd probably still be wearing ridiculously tight pants had it not been for Nirvana, etc. But a number of technological and cultural breakthroughs in the '80s ripped genres apart, created others from scratch, and ensured for the rest of our lives that great artists also had to be hot.
The Birth of MTV
Arguably the most important musical moment of the '80s was when some unnamed engineer hit "play" on the "Video Killed the Radio Star" music video, launching MTV on August 1, 1981. Before then, music videos weren't common and mostly got played in dance clubs or when artists couldn't make personal appearances. Being attractive has always increased your chances at fame, but more than ever, an artist had to have a distinct sound and visual aesthetic, A.K.A. inspire boners of all genders. It turns out video kinda did kill the radio star.
Pop Superstars
Before the '80s, the Elvis- and Beatles-level superstars were confined to the, you know, Elvis and Beatles genre of rock and roll, but the MTV era ushered in the rise of the pop superstar with Michael Jackson, Madonna, Prince, Whitney Houston, etc. Thriller remains the bestselling album of all time, and in 1988, Whitney broke the Beatles's record for most consecutive number-one singles. That wasn't even her final form. She hadn't Bodyguarded out yet. Speaking of which…
The Rise of the Soundtrack Album
Movie soundtracks have been around forever, but they were mostly original songs written for the movie until the soundtrack of Saturday Night Fever "sold a gazillion copies" of Bee Gees songs in the late '70s. Record and movie executives started conspiring to place popular songs in movies like Dirty Dancing, Footloose, and Flashdance, leading to entire generations that can be divided by whether or not they think of Batman when they hear "Kiss From a Rose."
Country Rock Died (Literally)
With the tragic deaths of half of Lynyrd Skynyrd in 1977 and the breakup of the Eagles in 1980, country rock's heyday was effectively over, no matter how bad Kid Rock desires otherwise. It split off into the heartland rock of Bruce Springsteen and John Mellencamp, one of the bestselling genres of the decade, and the country pop of Urban Cowboy and Dolly Parton, a woman made for the '80s if there ever was one.
Teen pop existed before the '80s, but it was largely written and alarmingly often performed by old men and had been mostly dormant since the '50s, when rock and roll became the soundtrack of choice for whining about your mom. As dance music became more popular, however, so did music by the teen girls who were doing the dancing, like Tiffany and Debbie Gibson, and the boys they wanted to dance with, like New Kids on the Block. This in turn sowed the seeds of Britney, Backstreet, and the reigning antichrist of teen pop, Justin Bieber.
The Comeback Era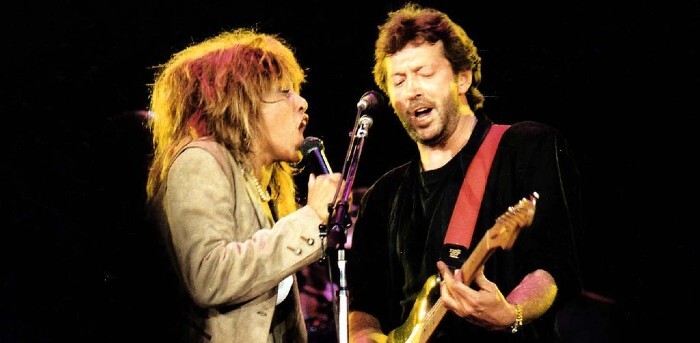 For all its focus on youth and beauty, the '80s set the stage for several older stars who everyone thought had long since washed up like Tina Turner, Aerosmith, Cher and her butt, and the Beach Boys, proving to the Britney Spearses and Mariah Careys of the future that it's never too late and getting "Kokomo" stuck in your head any time someone mentions Aruba.
Cassettes, CDs, and Boomboxes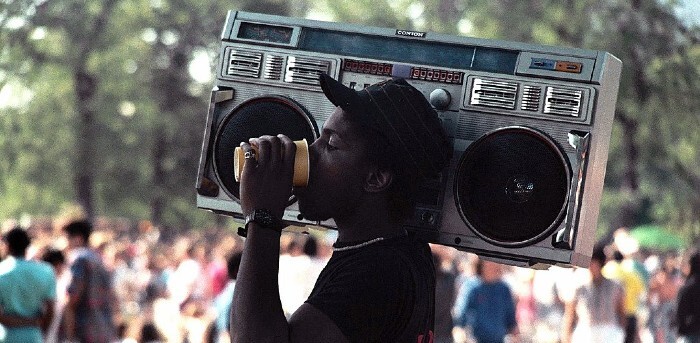 The '80s changed not just what we listen to but how we listened to it. The popularity of cassette tapes and then CDs made it easy to create personalized mixes to embarrass ourselves to our crushes, Walkmen and then Discmen allowed us to take our tunes everywhere we go for the first time, and for better or worse, boomboxes foisted our musical choices on everyone within earshot.