15 Ron Swanson Pearls Of Wisdom
Ron Swanson is more than just a man's man, he's America's man. Every great sitcom should have a character that is all knowing and there to guide us when we feel lost, like Ron on Parks and Rec. Here are 15 pearls of wisdom from the mustache king to help you along your journey, traveler. 
On Lying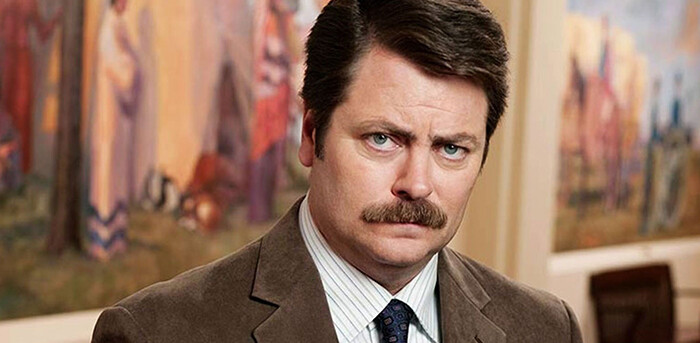 "There's only one thing I hate more than lying: skim milk. Which is water that's lying about being milk."
Would oat milk pass a lie detector test? Almond Milk? Hemp seed milk? This grocery store is full of liars.
On Keeping Co-Workers In Check
"When people get too chummy with me, I like to call them by the wrong name to let them know I don't really care about them."
I do this all the time except with people I've met at parties 4 times previous.
On Canvas