The Craziest Deals We Found This Week
This piece was written by the Cracked Shop to tell you about products that are being sold there.
Capitalism compels us to solve our problems by throwing our money at things. That's why entrepreneurial people and companies keep coming up with wacky products that make our brains say, "I can't believe it, but I actually need that." Well, buckle up, because that's about to happen again.
Thanos Bottle Opener, $10.95 (reg. $14)
The universe is in your hands when you're wielding this gauntlet. All bottle caps will cower beneath your power, and you shall never go thirsty again.
Ninja Dragon Flying Fox 4K Wide Angle Dual Camera Drone, $99 (reg. $199)
Get your drone on with this easy-to-fly camera drone that records in 4K HD resolution. Whether you want to map your neighborhood from above or just pester your neighbors, this drone makes it easy.
Scanmarker Air: Digital Highlighter, $110 (reg. $139)
This digital highlighter uses Smart OCR and Bluetooth tech to scan text to your computer or phone instantly. Whether you're creating a report in Word, inputting data in Excel, sharing quotes on Facebook, or practically anything else, Scanmarker Air makes it easy to turn physical text into digital.
Lamp Depot Minimalist LED Corner Floor Lamp, $128.99 (reg. $149)
It may just look like a vertical line in the corner, but this minimalist lamp is full of tricks. With more than 16 million colors and 300 effects, you can easily set the mood with your voice or by using the companion app.
Ceramic Fireplace Aged Skull (4-Pack), $159.99 (reg. $236)
Everyone loves a firepit in the fall, so give yours a spooky szn makeover with this life-size ceramic replica skulls. They can withstand the blaze of any fire, so cram these boys in there and start telling everyone that you roast your s'mores over the remains of your enemies. They are unlikely to question you.
Ecolighter BB Rechargeable Lighter, $12.99 (reg. $19)
Butane is bad! This windproof, waterproof, eco-friendly lighter delivers up to 300 lights per charge so you can stop tossing away lighters after the fuel is gone.
5-in-1 MagSafe Wireless & Wired Charging Station, $54.95 (reg. $79)
Enjoy the absolute cutting edge of charging technology! Made with Apple's new MagSafe charging, this station lets you wirelessly charge your iPhone, Apple Watch, and AirPods, and has two ports to charge two additional devices with wires.
Smart RGB Ambient Light, $54.99 (reg. $69)
If you enjoy late nights reading, writing, or gaming until your eyes bleed, you'll love this compact light. With the companion app, you can light it up in 16 million different colors to achieve the perfect mood.
iSpyPen PRO, $159.99 (reg. $198)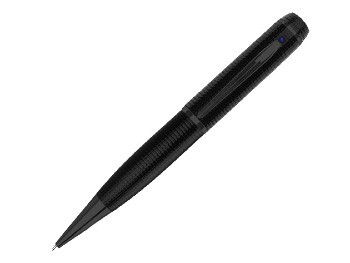 If you walked away from No Time to Die with a hankering for some nifty gadgets, it's time to get yourself an iSpyPen Pro. It's a camera pen that can record in 1920 x 1080 full HD resolution and store up to 128GB of video onboard. It's better for settling petty squabbles than saving the world, but it's still cool.
Constitution & Declaration Beer Glasses (Set of 2), $24.99 (reg. $27)
Chances are, you don't actually know what's in the Constitution or Declaration of Independence, so study up and get hammered at the same time. It'll save your life the next time you're tempted to drunkenly recite the opening number of Hamilton and decide to just read your glass out loud instead.
Transformer Table Dining Set: Table + Bench + Coffee Table, $2,499.99 (reg. $3,199)
Got some money to blow? Then furnish your home with this Kickstarter-funded dining site. This innovative table can be a coffee table, storage, shelving, or your centerpiece dining room table and extends from 18 inches to 10 feet, allowing you to comfortably sit anywhere from two to 12 guests. If nothing else, it'll be just the encouragement you need to get out there and make some friends (perhaps over a nice brew and a spirited debate about constitutional law) just so you can use the full power of your table.
Prices are subject to change.