In the time since the documentary came out, there have been calls to retire the character, as well as passionate arguments for keeping him. This has included The Simpsons breaking the fourth wall to address the controversy. Unfortunately, the show's response was as helpful as a disgruntled preteen's half-hearted shrug. Commenting on an offensive book from Marge's childhood, Lisa says: "Something that started decades ago and was applauded and inoffensive is now politically incorrect. What can you do?" Then they look directly into the camera as it pulls out to reveal a photo of Apu which Lisa suddenly has in her room (presumably the work of an offscreen wizard).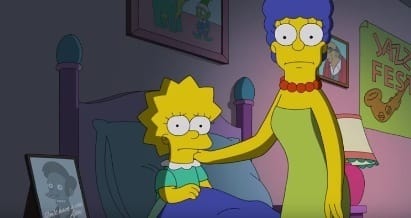 20th TelevisionHe must stay busy.
Yeah, a lot of viewers weren't thrilled. It didn't help that Matt Groening responded to the thoughtful documentary which used Apu to tackle the larger issue of representation and stereotypes in the media by chalking the criticism up to a "culture where people love to pretend they're offended." Former Simpsons head writer Mike Reiss called it "a nasty little documentary."