... the chirashi was both artful and creepy:
Lionsgate FilmsWe all know what Christian Bale looks like. Let's get to the corpse goo.
And both the Rampage and Pacific Rim: Uprising chirashi look like the covers of cool underground comics.
Universal Pictures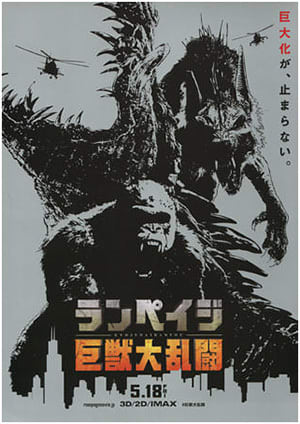 Warner Bros. PicturesWe're almost offended that they managed to make a recycled '80s property look this interesting.