Spider-Man: Into The Spider-Verse is out today, and it's an absolute gem -- not just in terms of story and art style, but also in the way that it introduces lesser-known characters like Spider-Gwen, Spider-Man Noir, and Spider-Ham to a wider audience. There's also Peni Parker, a character who differs from the rest of the Spider-Fam in a pretty significant way: She doesn't have spider abilities, but she does have a gigantic spider robot known as SP//dr.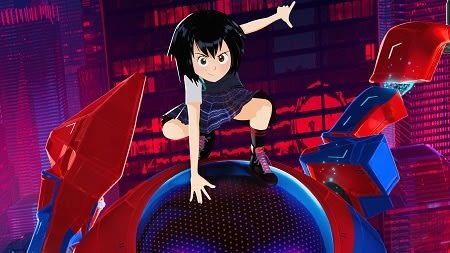 Sony PicturesWhich, when you stop to think about it, is so much better than web-slinging.
The other cool thing about Peni? She was created by Gerard Way, aka the former lead singer of My Chemical Romance.