Movie news always keeps us in a state of constant suspense: will the theaters be full of flops, or successes? Are we going to be subjected to more emoji movies, or is there a merciful god? Well...
Source: IndieWire
Source: Forbes
Source: Den of Geek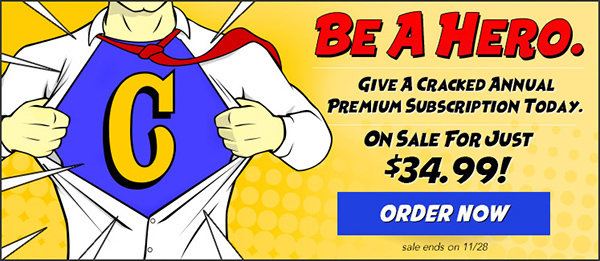 For more check out What Stupid News About Millennials Is There Now? (11/14/2017) and What Stupid Thing Is Trending Now? (11/19/2017).
Subscribe to our YouTube channel and check out Why The Right Is So Dishonest About American History - Some News (Thanksgiving, Football), and watch other videos you won't see on the site!
Also follow our Pictofacts Facebook page. It will be the best click you ever click.
---
Chris Pauls plays guitar in Madison, Wisconsin's SuperTanker, a band way more into lighters than phones.
More Articles