"Our collective dignity ... not so real."
As if Lucas is some kind of hilariously clueless member of Spinal Tap, he then says this:
Lucasfilm
George Lucas is a grown-up Ralph Wiggum.
A lot of time is dedicated to how crazy it was to cast Anakin's actor, Jake Lloyd. It was down to two kids: one who was more experienced and clearly had a better audition, and Jake Lloyd. Hell, the other kid even looked like a young Mark Hamill.
Lucasfilm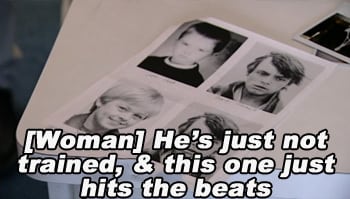 Lucasfilm