... not twice ...
20th Television
... but three times, once by Maggie (guest-voiced by James Earl Jones).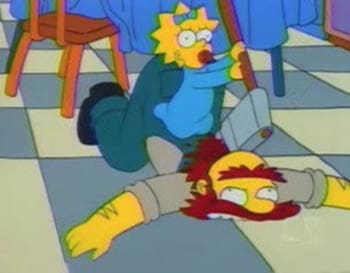 20th Television
Oddly enough, this is the only one that's completely in character.
Perhaps not coincidentally, this was Mirkin's last year as showrunner, though he's still involved with the show as a producer. So that's what happens when you mess with Fox and Congress: You end up incredibly rich for doing nothing.