Who is also shitty at drawing pentagrams.
In the weeks leading up to the attack, a figure named "the Executioner" had flooded Garner's desk -- and local papers -- with threatening letters containing satanic overtones. Clearly, Garner had awoken some kind of curse, or perhaps angered whatever New Zealand calls witches. Witcheridoos, we suppose. The police launched a massive investigation, code-named "Venus," to find this Executioner. They spent over $250,000 on the case, interviewed almost 2,000 people, and all for nothing. The lead inspector put it best: "You can imagine the scenario: there's effectively a homicidal Satanic-worshipping maniac hell-bent on murdering a member of police wandering around the country for months sending threatening letters."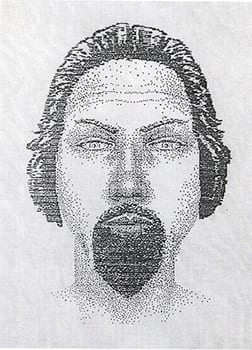 New Zealand Herald
"Taking up our time with Satanists when there are Muslims we could be profiling?!"
Eventually, it dawned on them that either horror movies are real and Garner was starring in one, or somebody was pulling a con. In either situation, there was only one thing for the police to do: harass the protagonist. They began a shadow investigation called "Mars," this time directed at Garner himself. Of course, you already know that he invented the entire thing, because he's in this article. What you don't know is why: He just really, really didn't want to be married to his wife anymore. The back wounds? Self-inflicted, courtesy of a scalpel tied on a stick.
Martin Hunter via New Zealand Herald