5 Random Places That Produced An Eerily High Number Of Stars
Some places just inspire creative greatness, and others are built entirely on entertainment industries: Nobody's surprised when new country music talent comes out of Nashville, or to learn that most movies come from Hollywood. But there's "this place is favorable to artists," and then there's "somebody is clearly growing rock stars in a lab in Virginia." These are the latter:
One Obscure Concert, Attended By 40 People, Launched Most Of The Great British Punk Bands
It's been called the most influential concert of all time, and yet only 40 people attended the June 1976 performance by an early incarnation of the Sex Pistols, at Manchester's Lesser Free Trade Hall. Only 40 people, and yet almost every single one of them would go on to form a major English band over the next five years. Iconic bassist Sid Vicious wasn't even a part of the band yet.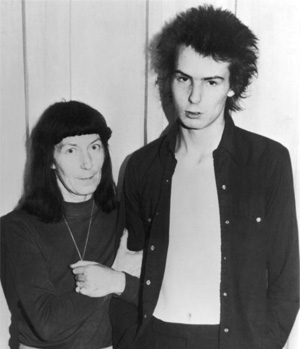 His driver's license still read "John Beverley."
The exact list of attendees is tough to pin down, but here's the downright insane roll call that we know for sure:
Ian Curtis and Bernard Sumner, who would go on to form Joy Division:

"It's an ironic name."
"No shit."
The hugely influential, dark, post-punk quartet, best known for "Love Will Tear Us Apart," as well as those T-shirts that people desperately wish you would ask about.
Also in attendance: Morrissey, who started The Smiths:
Once named "The Most Influential Artist Ever" by NME, The Smiths had a four-album run in the '80s, which remains the gold standard in the "Bringing Down The Whole Party" genre even today.
Members of the Buzzcocks actually helped organize the Sex Pistols show, and formed their own band a short time later:
Mark E. Smith, who went on to form The Fall, was in attendance as well:
Author/journalist David Nolan suggests that the show didn't inspire people to make music because they were in awe of what they saw that night, but rather that the early Sex Pistols were so awful, everyone in the crowd thought they could do better. We're not sure there's anything more punk rock than that.
A Bizarre Little Film Festival Brought You Every Comedian You Love
Even back in the '90s, Community creator Dan Harmon was no stranger to ambitious failure. After earning, then losing, a deal to make the film adaptation of Scud: The Disposable Assassin, Harmon and his pal Rob Schrab (creator of the Scud comic) made one of the most famous and beloved television pilots never to air on television: Heat Vision and Jack. It starred Jack Black as a super-intelligent astronaut, Owen Wilson as his back-talkin' motorcycle, and Ron Silver as the villain, who was also somehow Ron Silver:

The director was some guy named Ben Stiller; he never worked again.
The show was mostly famous for no one coming close to airing it. But out of the ashes of Heat Vision and Jack rose something far more influential: a little website/film festival known as Channel 101.
Channel 101 started as a series of short film "challenges" between the two creators, but developed into a monthly film festival at the Downtown Independent Theater in Los Angeles. Creators would pitch 'pilots' for shows, the audience would vote on the best ones, and the winners would get posted ... on the INTERNET. W-woo?
Despite having the worst possible prize, Channel 101 became the launching pad for comedy groups such as The Lonely Island:

Their show The 'Bu spoofed a genre you've forgotten existed.
Who went on to create like, 9 of the first 12 viral videos in existence, as well as some objectively legitimate masterpieces.
Also, Derrick Comedy:

Makers of the Peabody-award winning Bro Rape.
Whose member, Donald Glover went on to star in Community, create the FX show Atlanta, launch a rap career as "Childish Gambino," and taunt us with the best potential Spider-Man casting that will never be.
Ellie Kemper, from Unbreakable Kimmy Schmidt and The Office made an appearance:

Her hat would sadly die of an overdose right before his break.
Tim & Eric were there, before they were eternally joined by ampersand: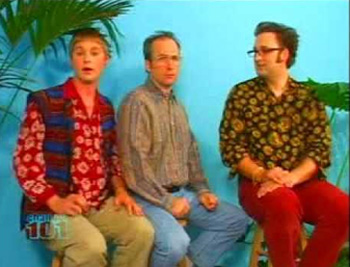 Instead, they were joined by some unimportant dude.
... Was the first major appearance of Aziz Ansari, who'd go on to star in Parks and Recreation and Master of None.
It was even the birthplace of a little show called Rick and Morty:

They weren't even hiding the Back to the Future connection back then.
This single, pre-YouTube internet comedy festival wound up launching the careers of countless talents who, one decade earlier, would've been lucky to even be invited to the massive fight over the one available NBC primetime slot (which would've ultimately gone to John Larroquette, anyway.)
Most Of The Indie Rock Scene Comes From A Small Town In Georgia
Athens, Georgia is a prototypical college town -- the University of Georgia's football stadium holds almost 93,000 people, in a city whose entire population is around 115,000 -- but despite being just the fifth-largest city in the state, Athens has spawned a huge number of influential bands.
First off, the phrase "'80s College Rock" may as well be shortened to just "R.E.M.":

That's them in the corner.
Athens also birthed New Wave professional goofballs, The B-52's:

The Love Shack was real and in Athens, 'til it burned down in '04.
Then there's Neutral Milk Hotel:

Also known as "the band your college ex-girlfriend quoted in the break-up selfie she tagged you in on Instagram."
There's Of Montreal:

Who you now know are blatant liars.

The early 90s alt-rocker best known for his radio hit "Girlfriend," and second-best known for the most intense murderer-eyes this side of Gary Busey.
And who could forget Danger Mouse:

Other than you, just now, before we mentioned him?
Most college towns would be proud of producing just one of those acts, but somehow Athens, a town of less than 50,000, produced them all -- and they hardly even brag about it. Why Athens became the official Indie Rock Spawning Stream has a number of explanations -- the college was there, attracting new creative individuals every year; there were lots of cheap venues for new artists; nearby radio stations were so terrible you had to produce your own music if you wanted to hear anything but polka -- take your pick.
Your Favorite Martial Arts Stars Owe It All To One Opera School (And Severe Child Abuse)
The China Drama School, located in Hong Kong, was one of the many (in)famous 'Peking Opera Schools' popular through the '50s and '60s. Most have since closed, partly because of the decline in popularity of Peking Opera, but mostly because the schools involved the repeated corporal punishment of children. Yep, students were taken from their parents at an early age, signed terrible contracts they didn't understand, and then subjected to daily canings. But if you aren't a stickler for the whole 'correlation is not causation' thing, you can't argue with the results!

The "Seven Little Fortunes": Corey Yuen, Yuen Wah, Yuen Tak, Yuen Ting, Yuen Biao, Jackie Chan, & Sammo Hung Kam-Bo
The China Drama School produced some of the most famous names in Kung-Fu cinema, including U.S. crossover megastar Jackie Chan:
There's Sammo Hung, who got to work with THE Arsenio Hall. And he was clearly star-struck, too.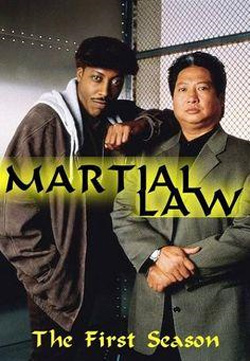 Hung came pre-packaged with the "Asianest" font one could find on MS Paint.
Corey Yuen has acted, directed, or choreographed over 100 films, including The Legend starring Jet Li, and the Jason Statham biopic The Transporter.

He also was the action director of this, resulting in every superhero film that followed.
Here's Yuen Wah, co-star of the insanely fun Kung Fu Hustle alongside another China Drama School alumnus, Yuen Qiu:

Yes, the school has co-ed canings.
Pretty impressive output from a single school. You know what they say: a little constant physical and psychological trauma of young children goes a long way.
One Louisiana Housing Project Produced An Entire Hip-Hop Genre
Who went on to form Cash Money Records, a label that released albums from Lil Wayne, Drake and Nicki Minaj, among others:
Birdman also mentored Lil Wayne, and likely warmed him on the benefits of having a bunch of tiny face tattoos:

Seriously, someone please buy him some gloves.
The Magnolia Projects is also where Lil Wayne's first group, The Hot Boys, formed and signed to Cash Money:
In addition to Cash Money, Master P's (now defunct) No Limit Records was founded there as well:

There's a reason they're now defunct.
Projects like Magnolia could often be violent, awful places to grow up, but that clearly didn't diminish the parade of talent produced there, or in any other way damper the shaking of -- and the pure enthusiasm for the shaking of -- so, so many asses.
Christopher is on twitter but never tweets, wrote a Brazilian Horror film called "Quarto 38," and makes terrible rap songs about fighting cults. Hire him to write and design things that need to be written or designed.
For more bizarre facts about the rich and famous, check out 7 Celebrities Who Had Badass Careers You Didn't Know About and 8 Weird Ways Celebrities Were Friends Before Fame.
Subscribe to our YouTube channel, and check out 7 Celebrities Who Have Clearly Lost Their Minds and other videos you won't see on the site!
Follow us on Facebook, and we'll follow you everywhere.