The Silly Origin:
We know it looks like a mouthful, but try to sound it out. Boterschijte. Chew on it for a moment. Did the jumbled mess that poured out of your mouth sound an awful lot like "butter-shitter"? If so, congratulations! You are now an expert in Old Dutch.
As you may or may not be aware (and if you are, we really must question your choice in hobbies), butterfly poop bears a striking resemblance to butter.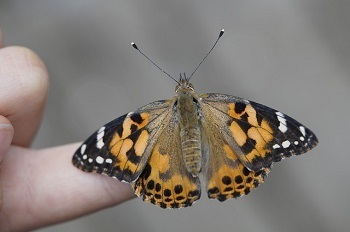 Efrainstochter / pixabay
I Can't Believe It's Not Insect Poop! was somehow rejected during product name meeting.
Europeans living during the early Middle Ages took some time away from catching the plague to notice this, and thus the name boterschijte was born, later to be replaced by botervlieg (butterfly). Regrettably, the trend of naming creatures after what their poop looks like did not catch on. Otherwise, the world would be a much more entertaining place.