Wampl is proving that the concept is viable by getting one of these tattoos himself, made out of the hair of his (still alive, we hope) two children. He says that, while he's excited to receive the tattoo, "it is a strange feeling -- the fact, that I will have my children visible and physical in me." Which is a sentence that would probably get you sent to prison under about 23 different circumstances.
But if you're the type to freak out over human hair in your tattoos the way Gwyneth Paltrow freaks out about hair accidentally getting into food, there's the option to take your dead relative's ashes and mix them into tattoo ink. It's not a popular trend, since we still aren't sure of the health risks of injecting charred human into one's skin, but if you really want, you can turn your loved ones into a series of Chinese characters that probably don't mean what you think they do.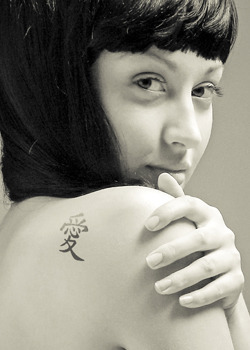 lovell35/iStock/Getty Images
"It's my grandfather's name: 'Chair Waterfall.'"