Ryu, on the right.
... who, to be fair, was himself based on a real guy named Mas Oyama. His nemesis was Reiba, a tall, bald Muay Thai expert with an eye patch.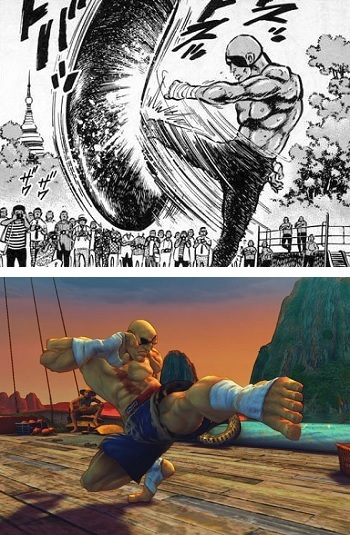 Discotek Media, Capcom
"They're nothing alike! Our guy's eye patch is totally on the other eye!"
There's no need to bother arguing coincidence here. The character designer for Street Fighter, 22-year-old Keiji Inafune, was a fan of the comic who apparently confused the concepts of "homage" and "straight-up plagiarism." And here's why this matters: If they'd done things the right way and purchased the rights to the characters, gamers everywhere could be playing Karate Idiot V right now.