"Wait a minute," you're saying. "I don't have to pay my parents' debts!" And you'd be right. But if you think that's going to stop debt collectors, we admire your optimism.
One Omaha, Nebraska, woman named Linda Long found herself getting calls from a collection agency on behalf of Bank of America shortly after her husband passed away. The caller explained that she was not legally obligated to pay her husband's credit card debt, but then turned around and recommended that she "get this taken off [her] plate." And the debt collector wasn't talking about spaghetti.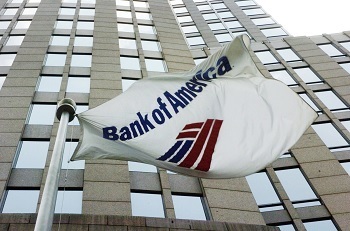 Davis Turner/Getty Images News/Getty Images
"We're already too big to fail, but if you could help us get even bigger, that would be great."
Since FTC guidelines require that debt collectors tell people when they don't have to pay a debt, creditors and their minions might tell mourners they have a "moral obligation" to make things right before presenting them with the "opportunity" to assume the debt of the deceased. As if the grieving person on the other end of the call won the opposite of the lottery. Additional prizes include constant robocalls -- sometimes up to 48 per day -- reminding the family members that corporate yachts don't buy themselves.
Berezko/iStock/Getty Images