Very likely, the fire could have been contained much earlier than it was if the firefighters hadn't found their efforts significantly delayed by five recreational drones dicking around the scene. The drones' operators wanted to videotape the fire without being anywhere near it, so they sent their toys to record as much delightful footage as possible of a bunch of strangers at serious risk of being burned alive.
As both the authorities and common sense will tell you, small metallic objects flying around bigger, stronger aircraft (like firefighting planes) are a danger to pretty much everyone. According to a spokesman for the US Forest Service, "It can kill our firefighters in the air ... They can strike one of these things and one of our aircraft could go down, killing the firefighters in the air. This is serious to us."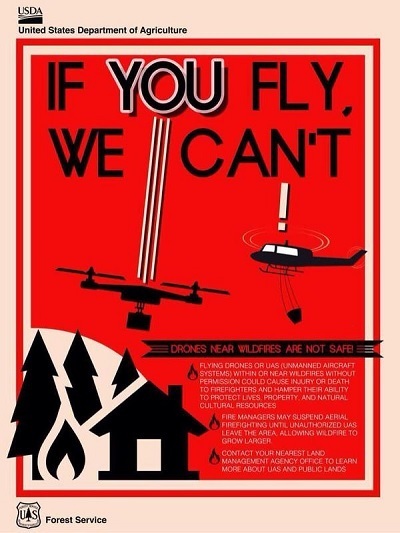 US Department Of Agriculture
Why do we send armed drones to war zones, when an irresponsible asshole is deadly enough?