Correction: SpaghettiOs sauce
In this dramatic scene, one of the alien's victims is hanging upside down. Hanging so hard that his head falls off.
Cinema Shares 
Thank God he was wearing his helmet.
Since it was cheaper to rent a bowling alley for the afternoon than to build a set, the climax of the film takes place in a bowling alley. Yep, they took the series from a deep space mining ship of the future to "not even the good bowling alley but like, that crappy one across town that smells like Fritos" in two films.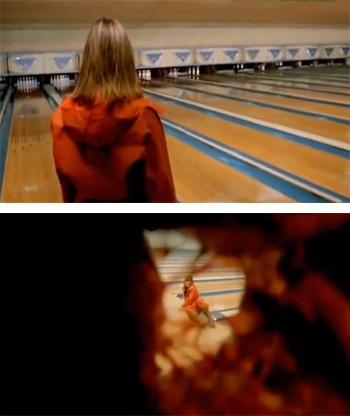 Cinema Shares