To be specific, eight school districts around California were found to have misappropriated this money, but the good news is that it was only, uh, $170 fucking million. They channeled the cash into other school expenses, like staff wages (because teachers gotta eat, unlike poor students, apparently), building repairs, and goddamned catering for school board meetings.
It gets worse. The missing money for reduced-cost lunches obviously had to be offset somehow, and schools achieved this by serving kids lower-quality food, cutting down on cafeteria maintenance, and shortening lunch periods -- all of which served to discourage the poorest kids from using it. And it worked! The result was a significant drop in the participation rate for the program. And remember that here "drop in participation" means "an impoverished child didn't eat."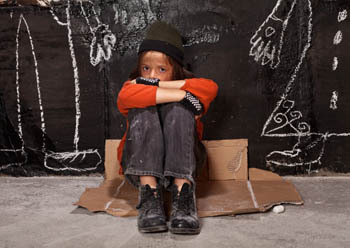 lightkeeper/iStock/Getty Images
Unless they ate each other, which officials said "basically solves the problem."
But hey, you can't claim these kids aren't getting an education out of it. Finding out just how little the system gives a shit about them is the most important lesson they'll learn all year. You just might not like what they do with that information.