The whole thing eventually collapsed in 1980 with co-founder Francis Nugan's suicide, but if you're hoping this story ended with some swift and merciless justice, we're sorry: Aside from Nugan, pretty much everyone involved got off scot-free. Hand was last seen boarding a plane with a false beard, and all the remaining senior employees have refused to testify, which is something you're apparently allowed to do if you're rich enough.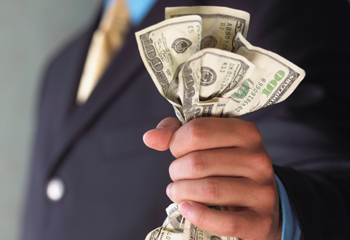 Burke/Triolo Productions/Brand X
This pretty much entitles you to refer to the district attorney as "my bitch."
As for its depositors, they lost everything. But honestly, if you do your banking with Nugan Hand -- the most plainly ominous business name this side of the Dark Brotherhood -- you were probably prepared for the inevitable dramatic double-cross.