But dinosaurs had more to worry about than other dinos. In India, fossil hunters came across a dinosaur nest full of sauropod eggs. Sauropods were the famous "long-necks," the biggest land animals ever to crush the planet underfoot, and adults were as untouchable to predators as elephants are today. But as tiny 20-inch hatchlings, these would-be giants made easy snacks for all sorts of prehistoric monstrosities, including, in this case, snakes: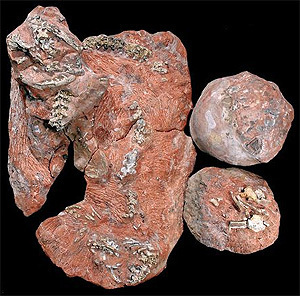 Wilson et al, PLoS Biology

If you're thinking that looks more like a fossilized dino turd than a snake, here it is seen through Science's patented Fossil-o-Scope:
Wilson et al, PLoS Biology
Take note of Littlefoot's stubby arms pleading for mercy.