A particularly vocal supporter of this theory was Johann Beringer, the head of the natural history department of the University of Wurzburg in Germany. He was firmly convinced that all fossils were "hidden by the Author of Nature for his own pleasure," although a fair elaboration of what that "pleasure" might have been was never fully provided. And honestly, we don't understand why someone so devoutly religious would be so firmly adherent to the idea that God threw a bunch of bones down to Earth just to screw with people, because it sure makes the Almighty sound like a giant douchemungus.
Anyway, two colleagues of Beringer, J. Ignatz Roderick and Georg von Eckhart, decided they actually would carve strange fake fossils and bury them to screw with Beringer. Instead of calling bullshit the second he saw the obvious (we cannot stress that word enough) forgeries, Beringer couldn't believe his luck. Figuring he had won the fossil lottery (that's a thing, right?), he scooped them up and tossed them into his fossil sack (that's a thing, right?) to carry them home for further analysis. Heartened by this (a phrase here meaning "laughing their scientific dicks off"), Roderick and Eckhart made even more fossils for Beringer to find. These new ones were engraved with Syrian, Hebrew, and Babylonian inscriptions, including one engraved with the word "Jehovah," the Hebrew name for God.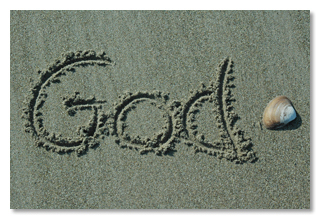 Photos.com
"There's another one over here!"