And, as you'll find is typical in this article, the context only makes it worse. In that 1939 issue, Superman steals those kids away from the police as they're being arrested for attempted burglary, then tries to scare them straight by threatening to drop them so that they'll be "crushed to a pulp."
But then it occurs to Superman that the slums they grew up in are really to blame for their criminal behavior. But what can he do about that? Suddenly, a newspaper headline gives him a deranged idea.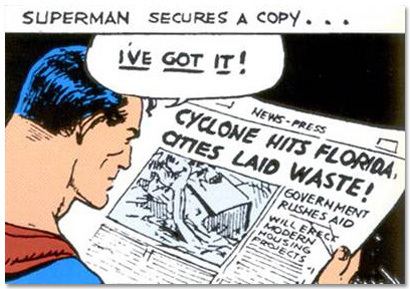 "Senseless destruction, hundreds dead! Yes!"