In midair.
Via Starbase1.co.uk
Which is sort of like asking Fred Flintstone to take over for your 18-wheeler's engine while it barrels down the interstate.
So, 20 seconds into its flight, the whole rocket stalled. Which was very, very bad, because that rocket booster was full of rocket fuel as it plunged back down to Earth. The resulting explosion was huge, yet the Soviets somehow managed to keep the whole disaster a secret until the fall of communism. And that was when we got a hold of this footage:
Yep. We're thinking this should be in every single workplace training video in the world. This: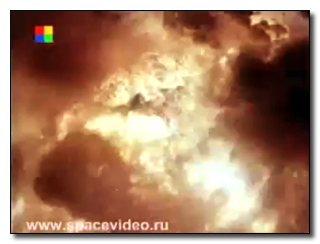 The largest explosion in the history of rocketry ...
... was the result of one freaking loose bolt. One. Yet that blast was minor compared to what's coming.