License To Kill
Probably no more than 10% of you will lose a close friend to a premeditated shark attack, and fewer still will find out about their death from a taunting note taped to the half-eaten body.
But as Bond demonstrates once again, you must learn to keep the tragedy from taking over your life.
The Grieving Process:
Step One: Resign from the service.
Step Two: Go on a rampage, brutally murdering every drug dealer in South America.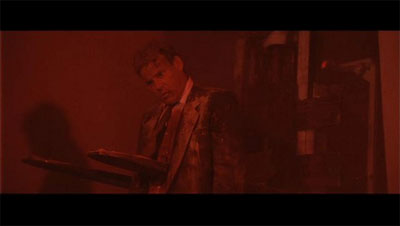 Step Three: Utter dry witticism.
Step Four: Never mention friend again.