As jet-setting, high-life-living internet comedy writers, we here at Cracked are pretty much awash in chicks. Even those of us who are chicks do alright with the ladies. So honestly, we don't have much use for internet dating sites. But we understand not everyone is so lucky.
So please realize, when we recently visited several dating sites and found that some of them were, to put it mildly, less than a good idea, it was just in the name of research. You know, for your benefit. You're welcome.
Find It Here:
http://www.womenbehindbars.com/
In Their Words:
"Prison inmates are in desperate need of friends on the outside!"
In Our Words:
"Prison chicks so desperate they might even have sex with a loser like you!"
How It Works:
Before our resident conservatives get all indignant about how the prison system is like a big country club, we'll have you know that women in prison, for the most part, don't have internet access. So in order to use this site, these lovely gals apparently anticipated a prison stay ahead of time, and had the wherewithal to research the best options for meeting men once there. Dude, she totally wants it!
To post a profile, they have to mail a handwritten bio, including date of birth, the state where they are currently incarcerated and expected release date. They also have to send what one can only hope is a recent picture. What they don't send are the details about what got them locked up.
To find that out, you'll have to click the "add to cart" button next to your lady love's profile. For a nominal fee, you get her mailing address so you can send her a letter. It's like 1985 up in this piece!
Why It's a Bad Idea:
Let's get the obvious out of the way here. There are some high-end dating sites that actually check for criminal backgrounds before allowing people to sign up. At Women Behind Bars, the criminal background is the only prerequisite. This means most dudes will find themselves way in over their innocent little heads, no matter how tough they make themselves out to be on their MySpace page.
But believe it or not, it gets more ominous than that. Look through the profiles on Women Behind Bars and you'll notice a disturbing trend. Most of the ladies ... well ... look like criminals. And they have release dates to match. But as "luck" would have it, the handful that happen to be kind of attractive also happen to be getting out soon. In some cases, real soon.
Now would be a good time to mention a fun fact about Women Behind Bars: they don't even try to verify that the pictures they receive are actually of the inmate.

Release date ... just in time to fuck your shit up.
Here's what we like to call a recipe for disaster:
1. Get to know said hottie via mail.
2. Fall in love. If you're bright enough to strike up a budding love affair with an inmate, you ARE the type that will fall in love in a couple of months. Have no doubt.
3. Don't bother visiting, she'll be out soon!
4. Upon release, send money for a plane ticket.
5. Find yourself face to face with the 300-pound prison-tattooed she-beast who posted the fake picture on Women Behind Bars and is now standing at your door.
6. Continue relationship or/and be bludgeoned to death.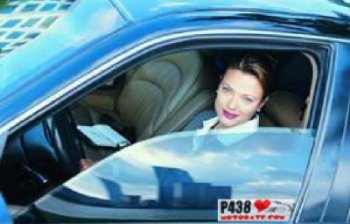 Find It Here:
http://www.motodate.com/index.cfm?index.cfm
In Their Words:
"Many of us have used numerous ways to meet people, and now you can do it while you're on the road or stuck in traffic!"
In Our Words:
"Finally, hit on that chick in the car next to you without all the unwanted police intervention ... at first anyway!"
How It Works:
Motodate.com works just like any other dating site, with one stalkertastic difference. Members are sent adhesive labels to apply to their car windows. These labels have the Motodate.com website address and a four digit code printed on them. When a woman's potential suitor (and likely abductor) sees her in traffic, all he has to do is remember that four digit code until he gets home or, more likely, to the public library, and head to Motodate.com.
Once there, he can enter the code to find out more info on his potential mate/victim and, presumably, unleash a torrent of increasingly threatening emails.
Why It's a Bad Idea:
If you're a dude that happens to think you're hot enough that chicks will actually regret not flagging you down in rush hour traffic, putting one of these labels on your window will have but one result. You will look like a conceited douchebag. This is a step away from airbrushing a photo of your abs above the words, "Which of you bitches wants it?" on the side of your car.
For the women, we've already discussed the unwanted serial killer attention aspect. But if there's one thing attractive women don't need any help with, it's getting harassed by pervs in traffic. If you think that's the girl of your dreams sitting in traffic with the Motodate sticker on her car, rest assured, that four digit code is eventually going to tell you something you really didn't want to know. Don't say we didn't warn you, Romeo.