Robert De Niro and Christian Bale were widely praised for gaining and losing disgusting amounts of weight for roles. These seven celebrities have undergone equally terrifying changes to their appearance, only without anyone paying them to do it.
In 1986, everything was right with the Jacksons: Michael was a year away from releasing Bad and sister Janet had just released the album Control. She also happened to be incredibly good looking, and with song titles such as "The Pleasure Principle," "Control" and "Nasty," the album seemed to suggest Janet was some kind of child-prodigy dominatrix. She insisted we call her Ms. Jackson, and as a nation we said, "Yes, ma'am ... you're over 18, right?"
In 1993, Janet peaked when she appeared topless on the cover of Rolling Stone, looking phenomenal.
In 2000, the photo was named the "Most Popular Cover Ever," proving the theory that breasts are something of a crowd pleaser. And, just in case anyone hadn't seen her sweater puppies the first time around, Janet would give America another opportunity in 2004, this time in full-color.
Keep in mind she was close to 40 during that infamous Super Bowl performance. No matter how old you are, when you're getting to second base on national TV with hands that will soon squeeze the chestaloupes of Scarlett Johannson, Cameron Diaz and Jessica Biel, you are hot. But a mere two years after that Super Bowl performance, Janet Jackson looked like she'd be making her next Super Bowl appearance as an offensive lineman.
Of course, our real reason for tracking these changes is to make us feel better about ourselves, since Janet seemed determined to assume the shape of the average Cracked staffer. But when it came time to do a movie (Tyler Perry's Why Did I Get Married?), she snapped her fingers and magically looked like this again.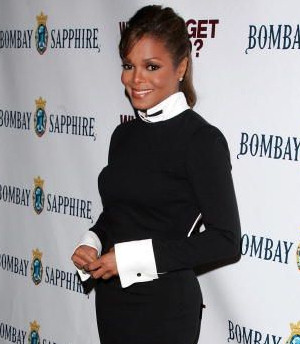 How do they do that?
If you're an American male, you either know who Jenna Jameson is or you're a fucking liar. Sure, everyone's a "star" in porn, but she was a star with a capital T-I-T-S. She is arguably the most popular porn actress, ever, and since 1996 she has appeared in more dorm rooms than math. That might be because she looked like this:
As recently as 2006, Jameson was still plenty attractive to continue winning awards for her, ahem, acting. But, despite her unprecedented longevity and entrepreneurial success, you don't have to be Larry Flynt to know that 10 years of pornographic success is unheard of, and there's a reason for that. It was only a matter of time before the industry took a toll on Jenna, and from the look of things that toll was taken with a two-by-four:
Someone could have made a lot of money betting that one day photos of Jenna Jameson could be used to prevent masturbation. We suppose we should have seen it coming; after all, she works in the only industry where you run the risk of carpal tunnel syndrome in your jaw. We can't help but feel bad for her; she's fallen so far she now looks like a girl who would actually talk to us.
Please, don't pretend you wouldn't jump at the opportunity, guys. Every time you're out with the guys it'd be, "Yeah, I'm dating this girl. Maybe you know her. She's Jenna Jameson." The last two words would be spoken loud enough to be heard from a quarter mile away. That's where the fun would end, however, because you'll be coming home to a leathery woman who will not, under any circumstances, be impressed by your penis.