10 Actors Who Turned Down Famous Roles (For Bizarre Reasons)
Have you ever turned down a job? We have. Digging graves in the middle of a Wisconsin winter? No thanks. Delivering pizzas by foot. Nope. Selling spoons at a knife store? Hard. Pass.
Actors are no different. They don't take every role that comes down the proverbial Hollywood pike. In fact, the bigger they get, it seems like the more choosy they get. Sometimes that works out in their favor, sometimes it doesn't, and they're left to agonize about what might have been. And they probably do that agonizing at some pretty high-priced therapists.
There are a lot of acting roles out there that were filled by the perfect person. Mark Hamill is most definitely Luke Skywalker and that's that. But have you ever thought about how close we were to someone else taking some pretty sweet acting gigs, likely losing us iconic characters forever? Because we were pretty damn close a lot of times.
For example...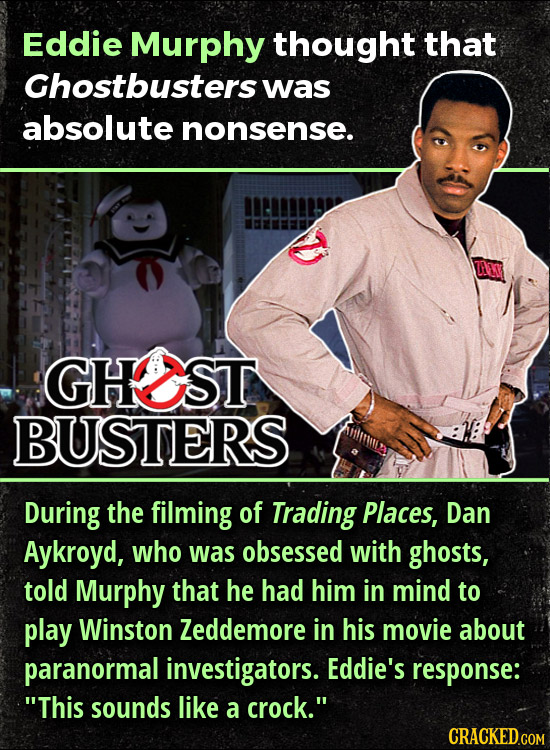 Scroll down for the next article