15 Unlikely Celebrity Casanovas
The big secret revealed by 1980s problematic classic Revenge of the Nerds was that dorks make the best lovers. Now, sure, that "problematic" label involved one of our heroes dressing up as one of cinema's most menacing villians in order to trick a high school girl into having sex with him. Without her knowing. Which, just so we're clear, is rape. Rape Rape Rape. Bad nerd.
That's movie's success is no surprise, given that 80s bullies were especially egregious and 80s nerds were especially sadsack. Cracked favorite The Goonies features a near murder when the coolest Goonie gets thrown off a cliff. The Karate Kid features Johnny and gang nearly beating Daniel-san to death. So it's no surprise all these nerds wanted their righteous revenge. However, historically speaking, it's more than a little off-base. Allow us to introduce you to this pantheon of celebrity shlubs who claim to excel in the romance department.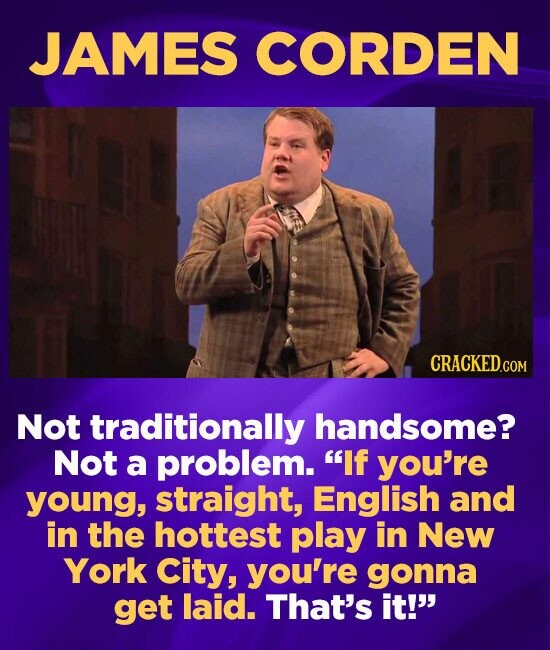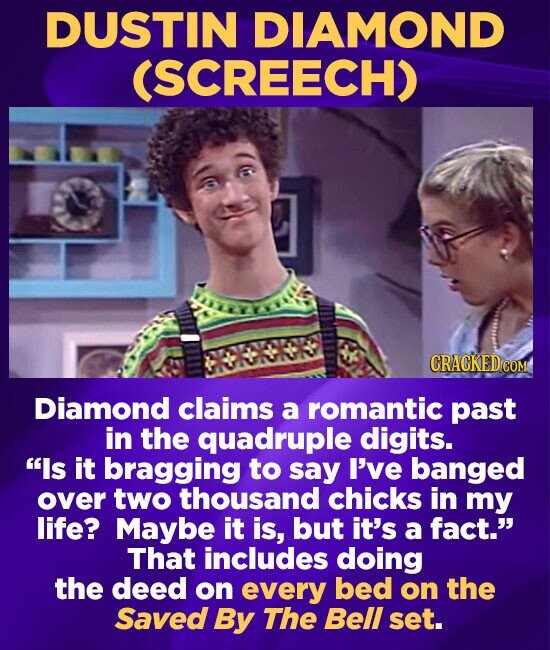 Scroll down for the next article