12 Family-Friendly Celebs Who Used To Be Edgy As All Hell
Ah, rebellion. It's a concept that has been around since the dawn of time and is still relevant today. From the punk rockers of the 70s to the hip-hop stars of the 90s, rebellion has been a major part of popular culture. It's no wonder, then, that some of the most famous musicians, actors, and celebrities have been rebels in their own right. From Adam Levine of Maroon 5 to Ice Cube and Ben Stiller, these individuals have (once upon a time) all had a rebellious streak that has made them stand out from the crowd.

In this list, we will be looking at some of the most iconic rebels in popular culture and how their rebellious pasts have shaped their present. We will explore the stories of John Rzeznik and the Goo Goo Dolls, Ice-T, Gwen Stefani, Dr. Dre, The Black Eyed Peas, Flavor Flav, Ice Cube, Eddie Murphy's 1996 movie 'The Nutty Professor', and Ben Stiller's punk band Capital Punishment.
So, without further ado, let's explore the rebellious pasts of some of the most famous rebels in popular culture!
From punk rock to comedy.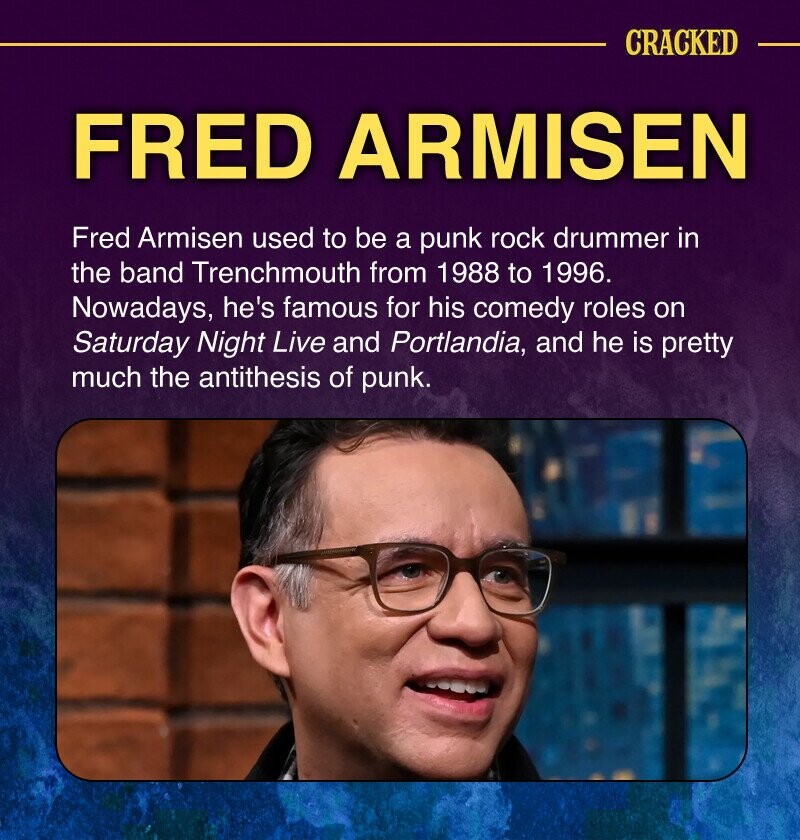 Ben Stiller: Punk drummer.
Eddie Murphy's attempt to tone it down.
Crack-spending peak: $2,600/day.
From small shows to sold-out arenas: success.
Rough past, successful present: Dr. Dre.
Punk to Pop.
Punk rock dreams.