15 Brilliant Series That Ended on Unsatisfying Notes
Ah, finales. The final episode of a beloved TV show is the ultimate test of a showrunner's skill. It's the last chance to tie up loose plot threads, answer lingering questions, and give fans the closure they deserve after years of investment. Unfortunately, many of our favorite shows have failed this test. Whether it's due to rushed endings, controversial plot twists, or simply running out of ideas, these finales have left fans disappointed and frustrated.

In this list, we'll be looking at 15 of the most polarizing TV finales of all time. From GLOW to The X-Files, these shows all had the potential to end on a high note, but instead left us with more questions than answers. Some finales were so bad they were listed as the worst ever, while others were so strange they pushed the boundaries of network TV.

So join us as we take a look at these 15 polarizing finales. From zombie love stories to gelfling battles, we'll explore why these shows failed to deliver on their promise, and what could have been done to give fans the closure they deserved.
Back to the beginning, but not quite the same.
Dan's dream was irrelevant and silly, said John Goodman.
Deadwood: waiting for an ending for years.
Twin Peaks: Where dreams and nightmares collide.
Dexter's finale: a polarizing end to a character's journey.
God, Starbuck, really?
Promises broken, stories rushed.
X-Files: Out of ideas and out of luck.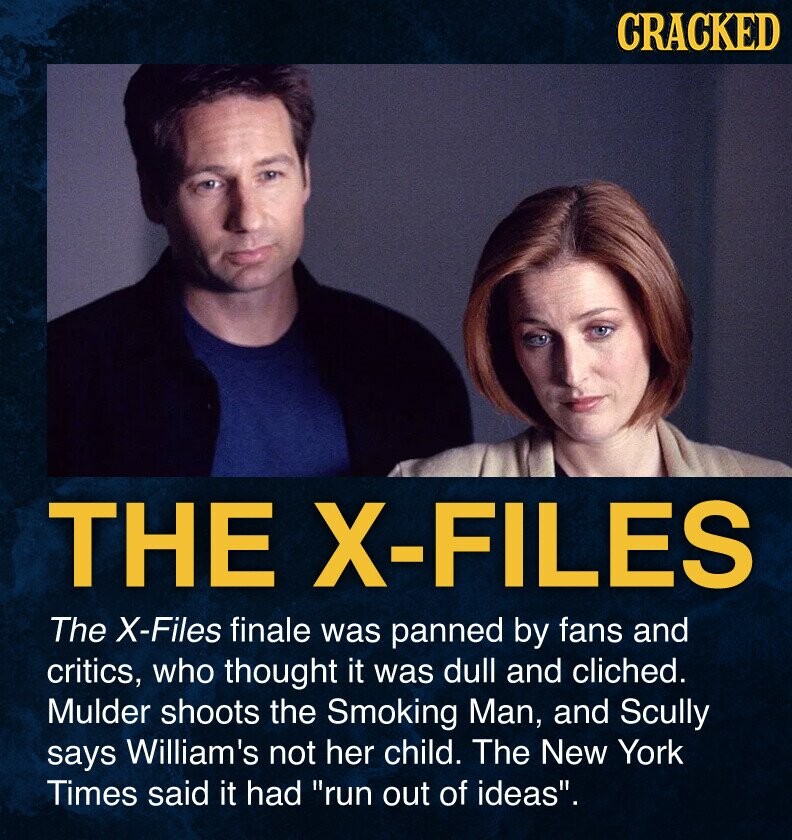 Lost in the afterlife, and lost in the reviews.
Tony's deal: no closure for viewers.
Love isn't always a happily ever after.
Reality: optional.
Here's hoping the gelflings get their happy ending.
Zombie love story ends with a bang... literally.
Glow -- gone too soon, but never forgotten.