15 Bizarre Headlines About Unionbusting Chili, Twitter's Yard Sale, And, Unfortunately, George Santos
Ah, the 21st century: a time of technological marvels, political turmoil, and the occasional rat-poisoned taco. It's a time of great change and great confusion, and it's easy to feel overwhelmed by the sheer volume of news stories out there. But don't worry! We've got you covered. Here, we've compiled a list of the most interesting, bizarre, and thought-provoking news stories of the past little while. From Iranian imams blaming women for low rain to a rat-poisoned taco, this list has it all. So sit back, relax, and get ready to be informed and entertained. You'll learn about the Taliban's supercar, a Twitter yard sale, and a thief foiled by an angel's sword. You'll hear about a congressman accused of scamming a disabled veteran, and a mayor who traveled to a border city to talk immigration. And you'll read about Marines outsmarting an AI with cartoons and video games. So take a break from the hustle and bustle of the world and explore the stories in this list.
Robot recognition
Mayor Adams in El Paso visit.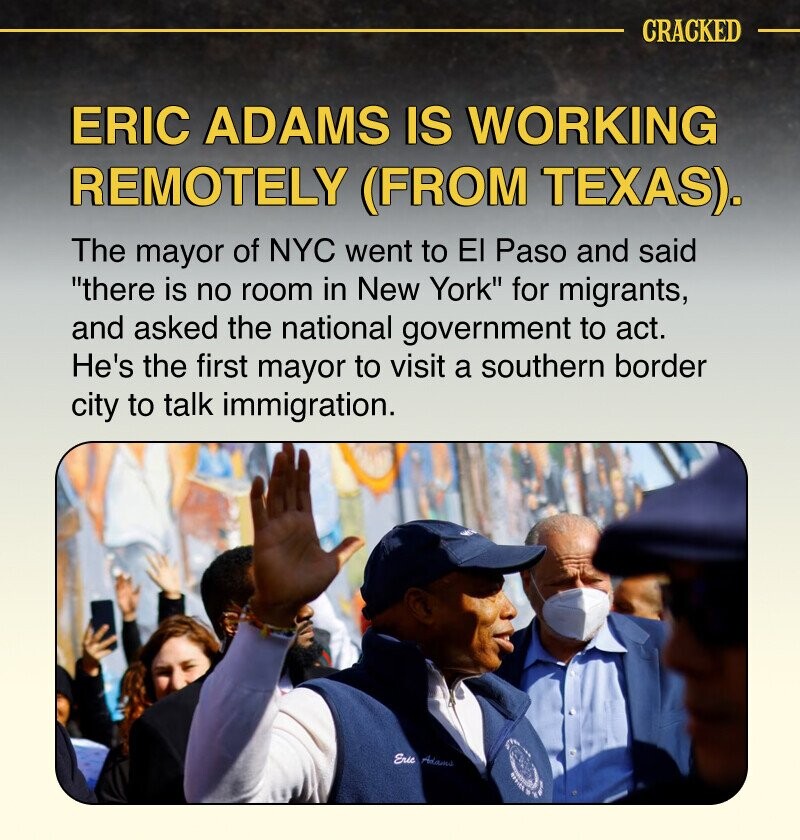 Ron Johnson: "I don't target individuals."
The Taliban's revving up Afghanistan's reputation.
Alaska Natives seek answers after $6.5 million in mis-translated FEMA aid.
Divisive?
Thief foiled by the sword.
Tweet your bids - it's a 27-hour Twitter yard sale!
Chili today, contracts tomorrow?