15 Movies That Spent a Fortune Just to Bomb Miserably
Ah, the movies. The stories they tell, the dreams they inspire, the hearts they break. The movies have always been a source of entertainment, escapism, and education. But sometimes, the movies can be a source of disappointment and frustration, too. For every blockbuster hit, there are those movies that just don't make the cut.
This list is a tribute to the flops, the failures, the box-office bombs. These are the movies that were made with the best of intentions, but just didn't quite make it. From The 13th Warrior to The Astronaut's Wife, from Ali to Beloved, these are the movies that, despite their high budgets and star power, just didn't hit the mark.
So, without further ado, let's take a look at some of the most epic flops in Hollywood history (and we're not counting any "Hollywood accounting shenanigans they use to get out of paying people what they should). Enjoy!
Big-budget flop sends Oprah into comfort-food spiral.
No stars, no sense, no success: The Battleship movie.
Bad Book, Bad Script, Bad Movie: Battlefield Earth.
Budget-inflating Elie Samaha's Franchise Pictures: The movie-making disaster.
The Astronaut's Wife: A galactic flop.
VFX-heavy Allied: 954 shots, 776 of them with effects.
Mann's African Adventure: $12 Million More.
Epic journey, epic fail: 80 days, $110M, $72.1M.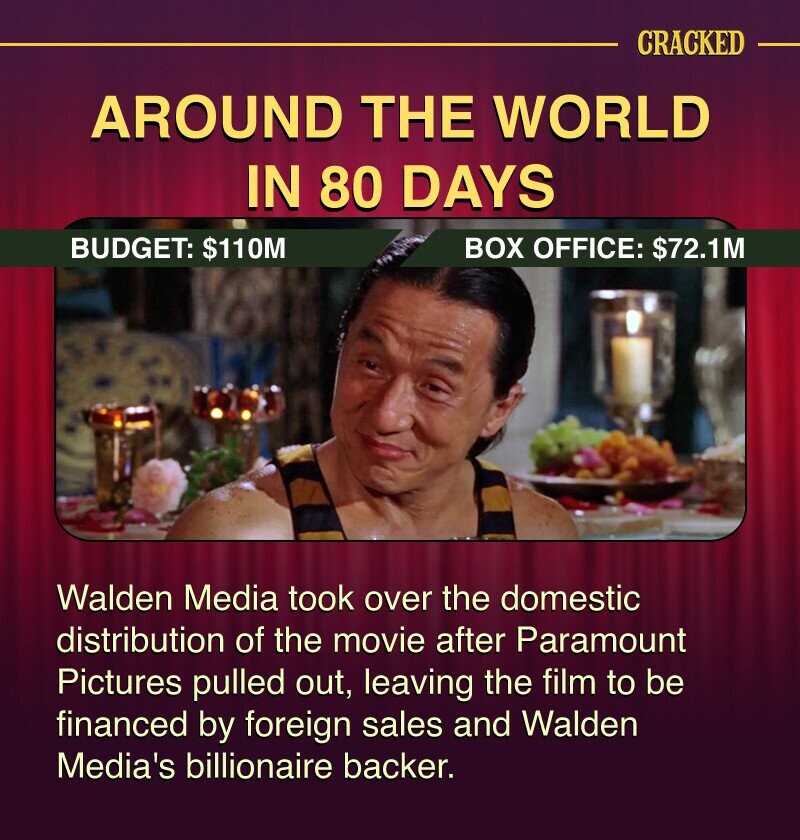 Greek lawyers: "Alexander was not bisexual!
The Alamo": Disney's Christmas Surprise - Not What They Expected.
Rocky and Bullwinkle: A Flop Abroad.
Eddie Murphy's space-faring comedy: A flop of epic proportions.
Terry Gilliam's 'Munchausen': Epic Adventure or Epic Disaster?
Keanu Reeves' Epic Flop: '47 Ronin'.
Epic flop: "The 13th Warrior" loses big.