15 Actors With Physical (And Emotional) Scars That Helped Their Craft
From injury to stardom, Hollywood's elite have often found success in the most unexpected of places. From Zac Efron's fountain-related face plant that transformed his jawline to Sylvester Stallone being born with a facial nerve severed and Cindy Crawford despising her beauty mark before it became iconic - these 15 actors all had physical deformations or injuries that helped their craft.
From Adam Driver using acting as an outlet for emotions he couldn't express after leaving the Marine Corps due to an injury, John Wayne finding solace from football ending early because of body surfing accident and Matt Smith getting "the same sense of freedom" playing football when transitioning into acting; each actor has used what could be seen as misfortune at first glance and turned them into blessings in disguise! Read on below for more inspiring stories about how adversity can lead us down paths we never expected but ultimately find great joy in pursuing.
Bullied by his father, Alan Cumming honed qualities that aided him in becoming an actor.
Will Smith found success despite his childhood wounds.
Football injury gave Matt Smith a new career - with unexpected freedom.
Broken arm leads John Astin to an unlikely acting career.
Viola Davis transformed her emotional struggle into a successful acting career.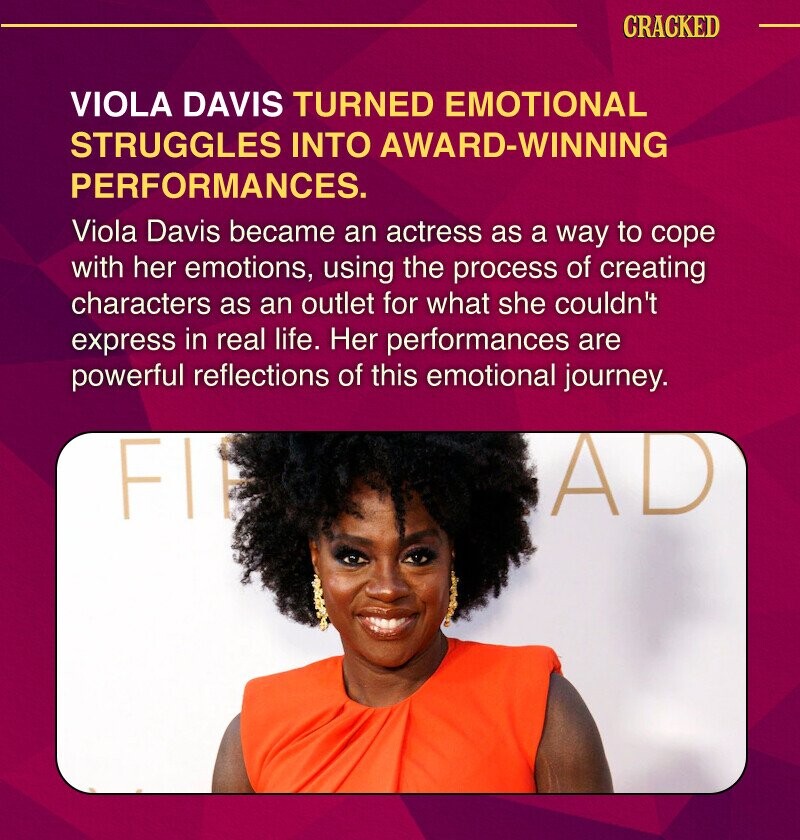 From football player to actor: Burt Reynolds proves an injury can be a career-booster.
From injury to stardom: The Rock's journey of defying the odds.
Gregory Peck's back injury changed his life and won him an Oscar.
Cindy Crawford's beauty mark: A blemish that turned into a blessing.
Stallone: Born with a disability, destined for stardom.
Zac Efron's jaw transformation was due to a fountain-related faceplant.