16 Facts About The Vibrant Viola Davis
Oscar winner Viola Davis has been an acting tour de force on any screen, whether it is season after season of How to Get Away With Murder or winning an Oscar for Best Supporting Actress for Fences. There hasn't been an award season within the past decade that hasn't had her name spoken aloud amongst film pundits and critics. She is a bonafide superstar, both earning her celebrity and the respect of those who honor her craft.
While Ms. Davis has her accolades and a giant swath of fans, there are a lot of things about Viola Davis that you may not know. While she doesn't shy away from interviews, it's not like she is overly blabby about herself like several other celebrities, man or woman.
So what is there to know about Viola Davis? Well, we're gonna tell you! Here are some quick facts about Viola Davis that will make you mom proud to know!
Oscars
Drama Awards
How to Get Away With Murder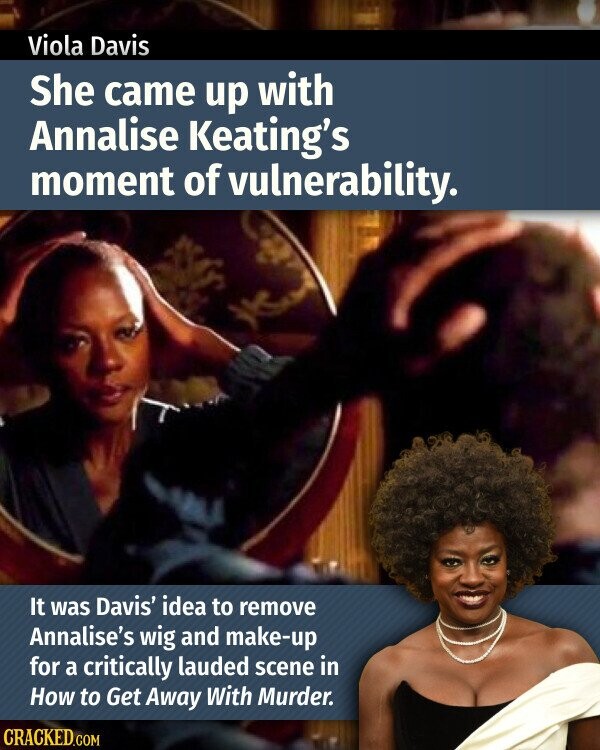 Viola Davis and Whoopi Goldberg
Ocean's Eleven
Jesse Stone
Civil Rights
Law & Order: Criminal Intent
Childhood in Poverty
Doubt
Corduroy
George Clooney
Chess
Amanda Waller and Luke Cage
Sandra Bullock
Black Actors
Scroll down for the next article